The Quik Pro France Has Started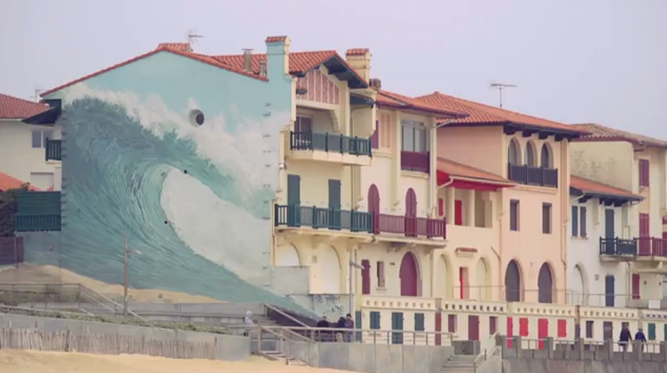 The World's best opened up the Quiksilver Pro France in barreling 3-5 foot La
Graviere.
Mr. Reynolds
put his wildcard to good use and caused the upset of the day with a win over current ASP WCT No. 2 Joel Parkinson and Bede Durbidge. "The waves were pretty fun out there when they came through," Reynolds said. "It's nice and spread out so Joel  and Bede were kind of down on their own peak and I was up on my own peak which is always nice. I'm not much of a hassler. Competition is fun for me and I don't put pressure on myself to do well. I do like to see how I perform in this environment though and that's why I do these."
Kelly Slater
also won his heat with some impressive tube riding on the same quad that got him to the top of the podium at Trestles. "Well I didn't back-up my result in Fiji with one in Tahiti," Slater said. "It's tough at this level. There's no doubt about that. I always enjoy France though. I've been coming here for so long that it really is like another home for me and I feel really comfortable out there. I was surfing on that same quad I surfed in the Final at Lowers last week and it's been feeling really good so if it stays like this I may stay on it." Round 1 was almost completed, but with conditions turing sour through the early afternoon, event organizers opted to call competition off for the day following Heat 9.
Visit the Quik Pro France website for heat draws, news, videos and much more.
QUIKSILVER PRO FRANCE ROUND 1 RESULTS:
Heat 1: Taj Burrow (AUS) 14.16, Kai Otton (AUS) 11.03, Taylor Knox (USA) 7.00 Heat 2: Jadson Andre (BRA) 9.04, Adriano De Souza (BRA) 8.70, Damien Hobgood (USA) 8.20 Heat 3: Patrick Gudauskas (USA) 12.70, John John Florence (HAW) 11.67, Miguel Pupo (BRA) 6.86 Heat 4: Kelly Slater (USA) 12.06, Dusty Payne (HAW) 7.74, Tiago Pires (PRT) 4.16 Heat 5: Dane Reynolds (USA) 10.66, Joel Parkinson (AUS) 9.90, Bede Durbidge (AUS) 5.40 Heat 6: Mick Fanning (AUS) 14.50, Wiggolly Dantas (BRA) 12.10, Travis Logie (ZAF) 8.56 Heat 7: Alejo Muniz (BRA) 14.83, Kolohe Andino (USA) 12.97, Josh Kerr (AUS) 10.00 Heat 8: Brett Simpson (USA) 11.67, Yadin Nicol (AUS) 10.70, Jeremy Flores (FRA) 7.83 Heat 9: Michel Bourez (PYF) 10.43, Owen Wright (AUS) 8.30, Matt Wilkinson (AUS) 5.77
REMAINING QUIKSILVER PRO FRANCE ROUND 1 MATCH-UPS:
Heat 10: Jordy Smith (ZAF), Heitor Alves (BRA), Adam Melling (AUS) Heat 11: Julian Wilson (AUS), Adrian Buchan (AUS), Kieren Perrow (AUS) Heat 12: Gabriel Medina (BRA), C.J. Hobgood (USA), Fredrick Patacchia (HAW)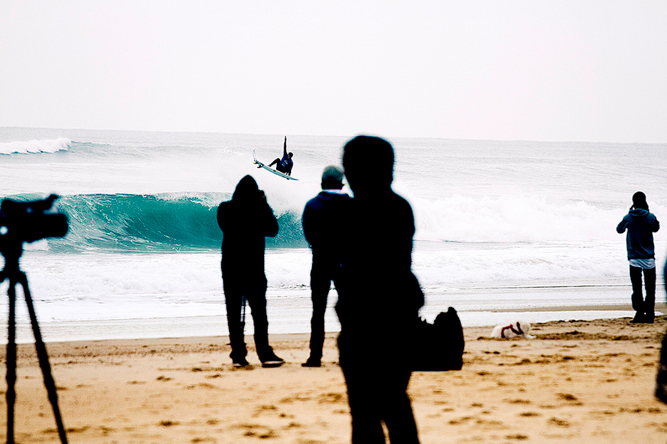 Surfing his own peak up the beach, Dane had plenty of space to do his thing...and win a heat.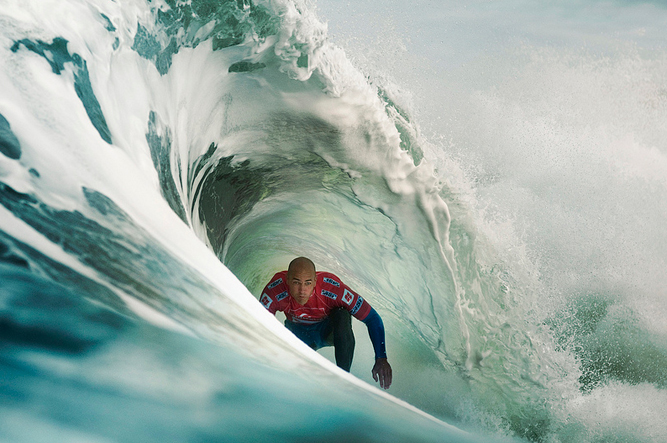 Kelly rekindling his relationship with the French beachies and earning a ticket to Round 3.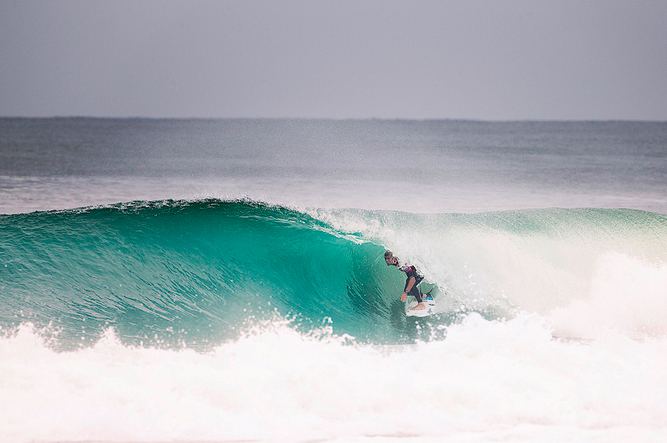 You can be sure that current ASP World Title leader, Mick Fanning, is going to put his best foot forward.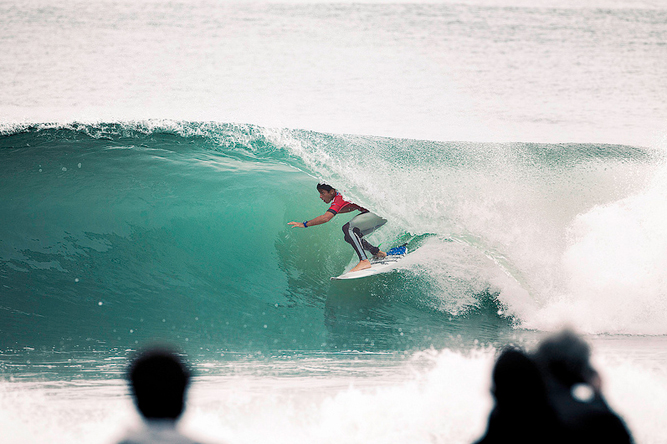 Losing his Round 1 heat local favorite Jeremy Flores will be surfing with a vengeance when competition resumes.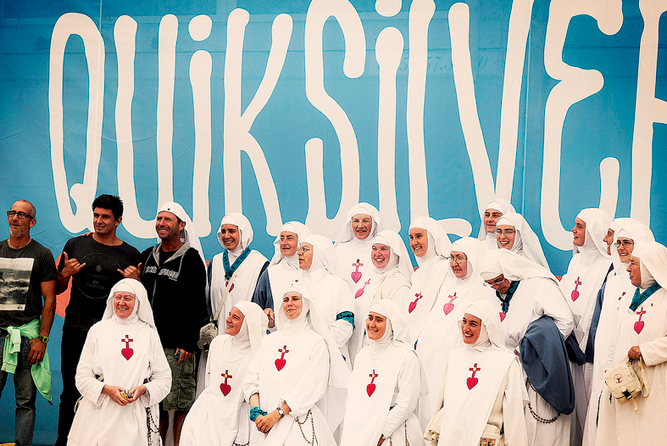 In France everyone loves surfing!