Pinterest Inspires a Fall Look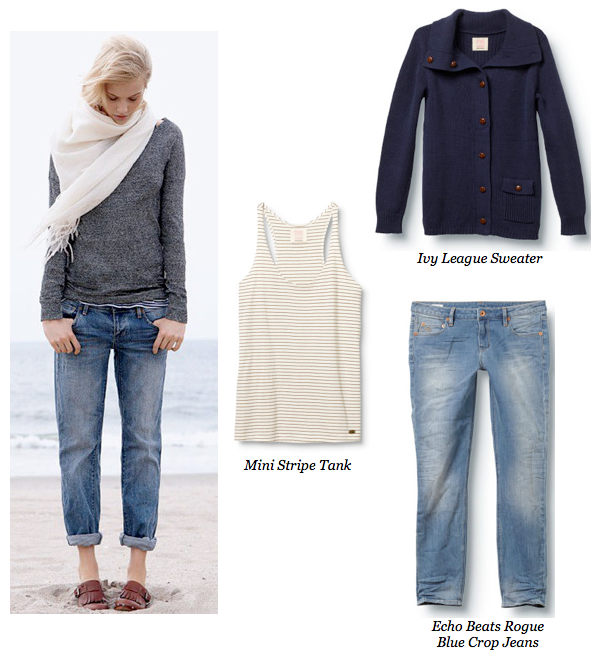 Taking inspiration from the Quiksilver Pinterest boards!
This is the absolute perfect fall day in my book... seaside, chilly, windy and layered up in something chic and cozy.
To capture this look, layer the Ivy League Sweater over the Mini Stripe Tank. Then pull on the Echo Beats Rogue Blue Crop Jeans, and to finish the look tie on a scarf and slip on some comfy shoes. Grab a coffee with a friend and a head out for a walk on the waterside.
I love