Kelly Slater Wins The 2012 Quiksilver Pro France!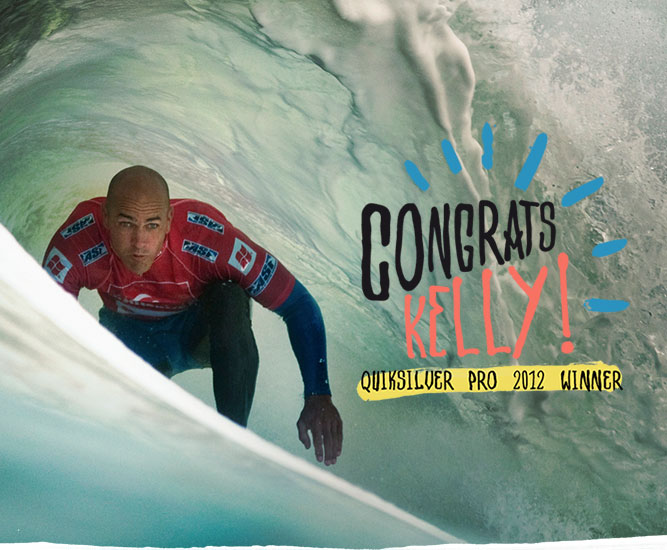 50 elite tour victories
didn't last long as
Kelly Slater
took his momentum from Lowers to the Quik Pro France where he found himself on top the podium for the 3rd time this year (Fiji, Trestles, France). With the La Grav beach break turning on Kelly's surfing was, well, Kelly's surfing as he navigated his way through the thumping beach break securing his 51st win. With
Dane Reynolds
taking out John John Florence in Semi heat 1 and Slater besting Joel Parkinson in heat 2 the Final was an all Quik party. Having met 5 times in CT competition before and Kelly winning all 5 of the heats the odds were against Dane from the get go but you'd have to be nuts to think he was just going to roll over. Wasting no time in the Final, Kelly  jumped on a 7.93 and 9.33 in the opening 10 minutes for a pair of impressive tube rides. While Dane would climb his way back into the heat with his own barrels and bag of tricks he couldn't overcome The Champ. Collecting his first French victory in two decades, Slater said "It has literally been 20 years. I had my first win here 20 years ago and that's pretty crazy. Obviously when you go out there you want to win the heat, but I would have been really stoked if Dane pulled a 10 out of his hat at the end of the heat, it would have been pretty rad." No longer chasing contest points on the regular, Dane's wildcard entry added another dimension to the event. Consistently putting up high scores not a single competitor was safe and the crowd was pleased every time Dane threw on his jersey. "That was a lot of fun out there," Dane said. "I just really like these waves and I wasn't really worried about competing or winning the heat. I always put a lot of pressure on myself, maybe not on winning but to surf well. I've liked every day of this event. Yesterday was intense and challenging and the day before was the same. Today was just perfect and fun. Today was a playground, you can't ask for any better than that." Winning the Quik Pro France Kelly is now in second place on the 2012 ASP WCT tour. Only 750 points behind Parko, you can be sure things are going to get heated as the boys enter the last three events. Congratulations to Kelly and Dane on sharing the podium...we couldn't have asked for a better ending to a great event. Want to watch all the action again?
We've got you covered with the Heat Review
.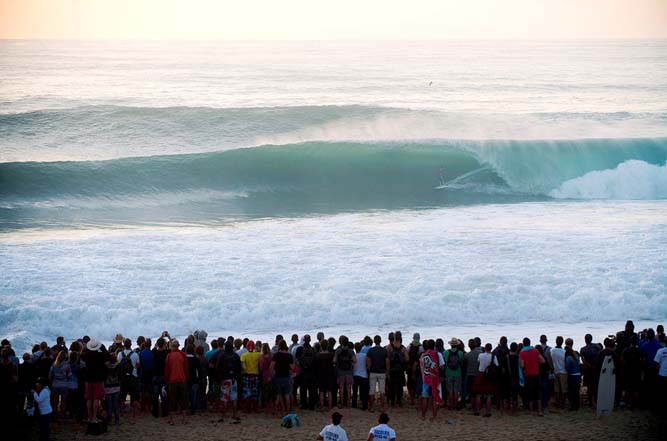 Scoring a perfect 10 on this wave in the Quarters, Parko advanced to the Semis where he met fellow title contender Kelly Slater.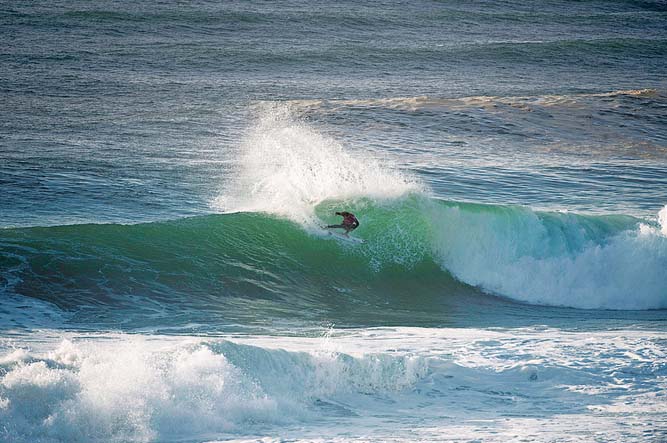 Dane's turn. Enough said.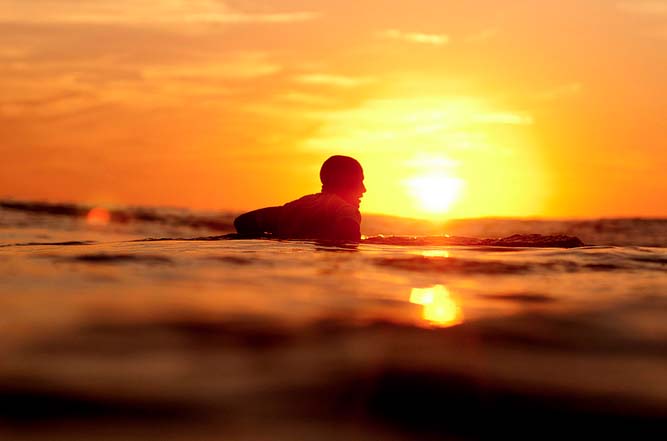 The sun set wrapping up day 7, while Kelly wondered how day 8 and his Semi final heat would go in the morning.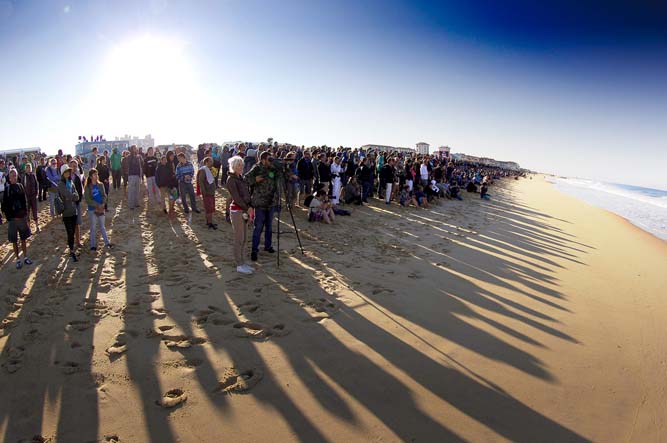 The crowd was psyching on the Final day to see what the Big Four had to offer in the clean conditions.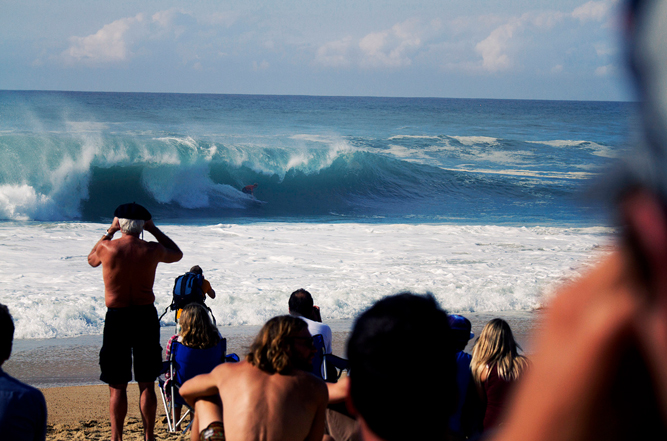 Is there anyone out there that isn't a John John fan? We didn't think so.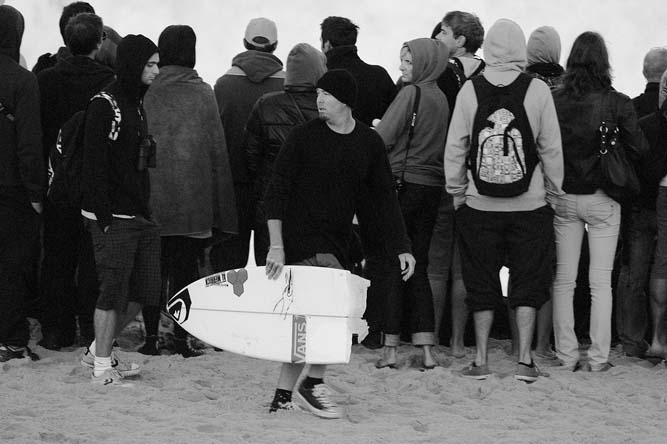 Souvenir is a French word and this guy got one.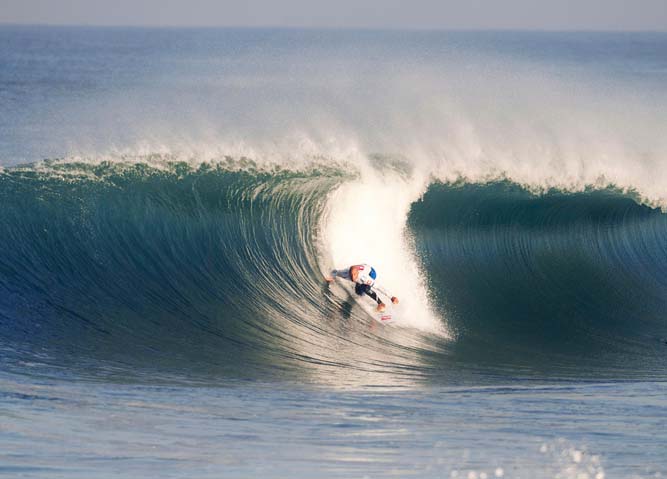 Kelly setting his line towards his 51st elite tour victory.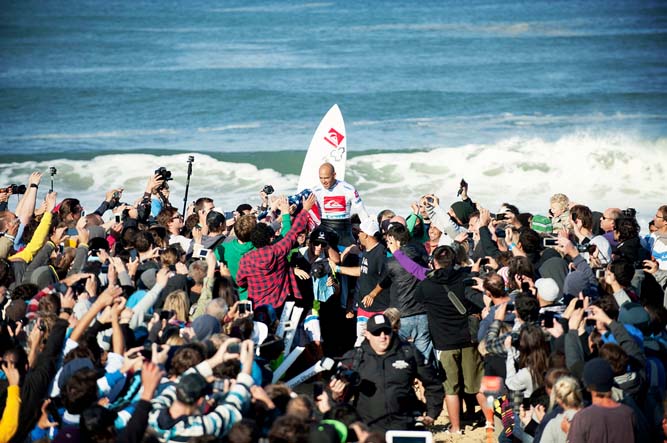 Hey Kelly, do you ever get sick of this?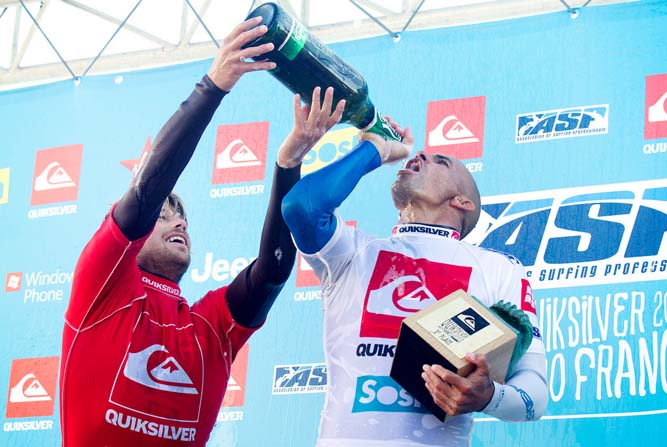 Dane helping The Champ get hydrated after the Final.