Our New Fashion Island Abode Makes A Splash In CA Apparel News!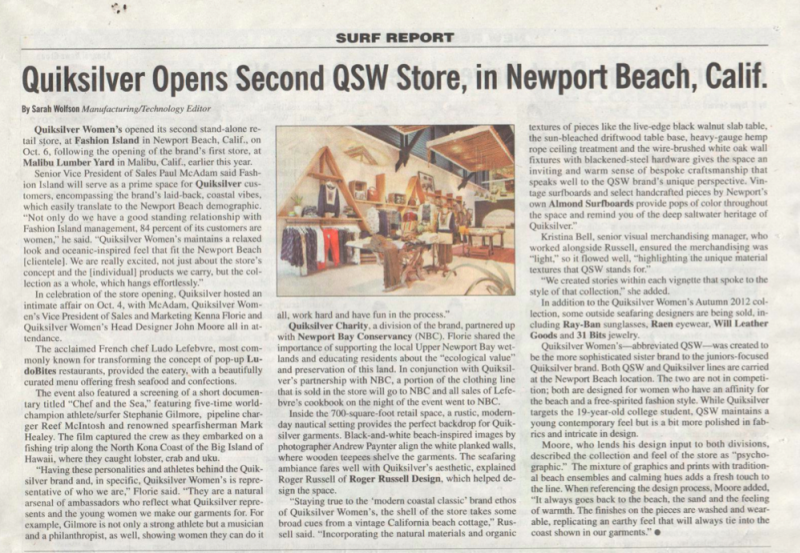 We just opened the Quiksilver Women's store in Newport Beach's
Fashion Island
a few weeks ago, and it's already in the spotlight. Trade publication and local favorite California Apparel News has the story on our latest opening, featuring quotes from Quiksilver team including Paul McAdam, Kenna Florie, John Moore, and Kristina Bell. Check out a lovely photo of the print story above, and get the scoop online via Apparel News's story
here
!