TEAMING UP WITH ALIA PENNER FOR OUR HOLIDAY STYLE GUIDE
Hello, November! As we near closer to the merriest season of all, we've teamed up with artist extraordinaire
Alia Penner
to bring to life our latest collection. The result? A whimsical, interactive quiz which shares four unique cold-weather style inspirations - are you ready to discover your
Holiday Style
? Alia's lovely illustrations accompany the film as she draws accompaniments to some of our favorite winter happenings: eggnog, snowtime, holiday parties, and cozying up by the fire with a good movie.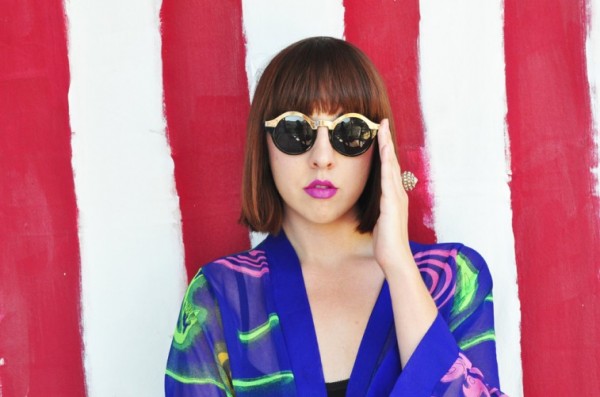 Alia Penner snapped by one of our favorite bloggers, Natalie Joos of Tales of Endearment
Alia was born and raised in the gorgeous hills of Topanga Canyon, California. Her magical works often span many different mediums including drawing, painting, as well as collage... We especially adore her colorful message and raison d'etre... with visions of cosmic roses, infinite rainbows and radiant ladies she hopes to open up portals to our technicolor dreams. Alia's colorful, romantic, and playful art work has been featured in liked minded magazined, Lula, as well as Spin and The New York Times, and she recently exhibited her artwork at hip concept store and fashion mecca, Colette in Paris.
We couldn't be more excited to share the efforts of our video collaboration and hope you'll love our Holiday Style Guide.