Quiksilver Athletes Go Home Big at the 2012 Surfer Poll Awards Kelly Slater, Stephanie Gilmore, Dane
The biggest night in surfing took place last night at the 42nd annual Surfer Poll Awards at the Turtle Bay Resort on the North Shore of Oahu. Awards are presented to top surfers, movies and performances of the year, as voted on by fans. The Quiksilver team had an awesome night bringing in 4 top wins.
Kelly Slater
brought home the win for Best Men's Surfer of the Year. This award marks his 18th Surfer Poll No.1 Award, spanning back to 1993.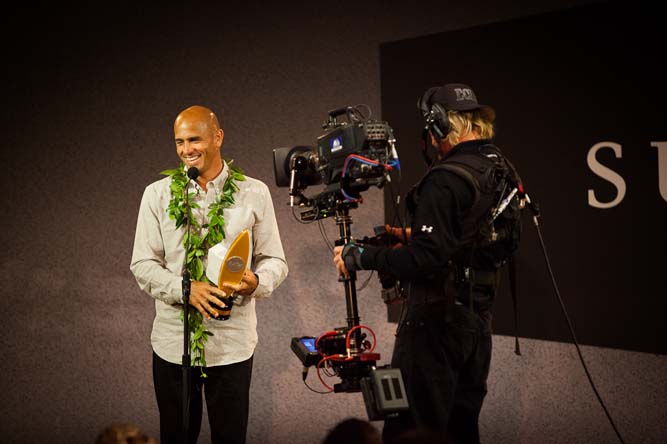 Kelly Slater – Top Men's Surfer of the Year Photo Credit: Mike Coots "Obviously I'm stoked, its been a long time with a lot of support from a lot of people," said Slater. "It's nice to be recognized by the surfing community and to come out at the top position. I'm surprised John John didn't get first. I also thought Dane was going to get it this year—maybe next year. I think they split each other's votes. They stole the election from each other." Quiksilver Women's Stephanie Gilmore brought home the win for Top Women's Surfer of the Year, on the heels of the 5th ASP World Title.
Stephanie Gilmore – Top Women's Surfer of the Year Photo Credit: Grant Ellis "I am very excited about this year," said Gilmore. "I was a little unsure of how it'd unfold, I wasn't sure if I was going to come out on top because I didn't win last year. I seriously had one of the best years of my life, and I guess everybody else thought that too. These awards are so important, because it's the fans voting, so it means a lot." ASP Tour Rebel
Dane Reynolds
also received tops honors of the night with his win for Best Performance.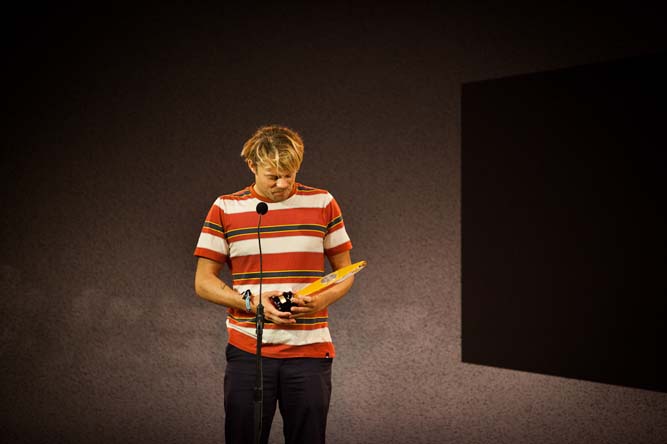 Dane Reynolds – Best Performance of the Year Photo Credit: Mike Coots Quiksilver big wave surfer
Reef McIntosh
rounded out the awards of the evening by winning Best Barrel in the film Fiji Freight Trains.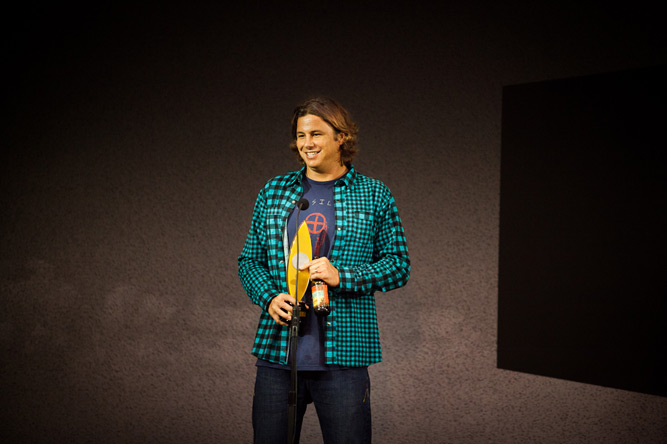 Reef McIntosh – Best Barrel of the Year Photo Credit: Mike Coots