Enjoy The Adventure; Kelly Slater's Favorites
"Have you ever wondered what
Kelly
's favorite things are? On a recent trip to Indonesia with Kelly we had a few hours between flights and with no one around to ask him for a signature or photo I had a gap to pick his brain. I pulled out my voice recorder and asked him a few simple questions, random questions that I didn't know the answer to. Everytime I chat with the greatest surfer of all time he surprises me and it was good to get some fun answers out of him." - Damien Fahrenfort Leave a comment telling us what your favorite things are and stay tuned for another video of Kelly's Indo adventure next week.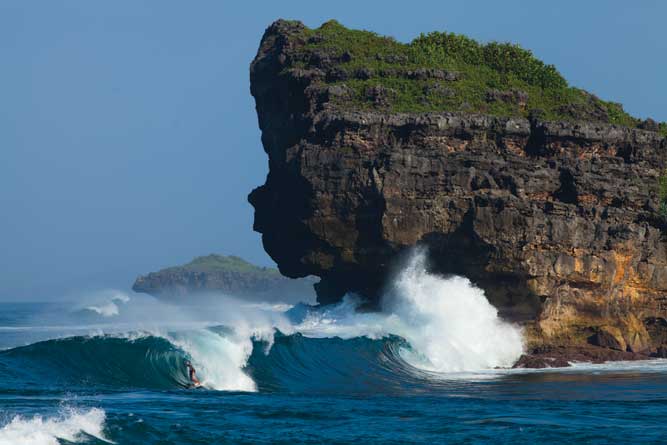 You can be sure that getting barreled in Indo is another of Kelly's favorite things. Photo: Glaser Get ready for a chaff-free ride wherever you wander. Our
Cypher Kelly Roam Boardshorts
are crafted with 4-way stretch Diamond Dobby, and rock extras like a double up closure with the new Short Fly, and stretch-stitch hems for limitless movement. Enjoy The Adventure.