A Few Weeks In Oz
"Oi mate ye wan anover schooner?" Said the man behind the counter. "Wait, what? What language is this?" I thought. Your first day in Australia the language barrier might seem impossible to conquer but in a matter of time you will catch yourself gravitating towards and speaking this bizarre version of what we all like to call English. According to Australians this is "God Country" and I couldn't agree more, it is a magical place...the accent and all. So here I was, on the Gold Coast for the first World Tour event of 2013, The Quiksilver Pro. Fun waves, boardshorts, cold beers and a bloody good time were my priorities as the World's best surfers got to work. Coolangatta on the Gold Coast is a mash up of every lineup you need with Snapper Rocks being the crown jewel (when Kirra isn't working that is). With surfers from every corner of the earth getting their share your sure to be snaked during your stay on the Goldie but after a few sessions you realize that sharing is caring and if you can't beat'em join'em. Rain was the theme of this years Pro but with the cyclones came waves. The final day saw pumping waves at Kirra and everyone agreed it was some of the best conditions they had surfed in a contest. True to form
Kelly Slater
stole the show. In the Semi Kelly took down local hero and 2X World Champ Mick Fanning and in the final he got revenge on the current World Champ and another local boy Joel Parkinson. In the dying minutes Parko needed a near perfect ten point ride and the wave to secure the score came to him. Parko paddled into the wave of the final and stood tall in the grinding tube knowing that it was a magical one. However, Kelly put his priority to use, starred down the tube into Parko's eyes and stroked into the pealing Kirra perfection as Parko flipped him the bird. A moment that will be forever preserved on the Social Media super highway. [caption id="attachment_29629" align="aligncenter" w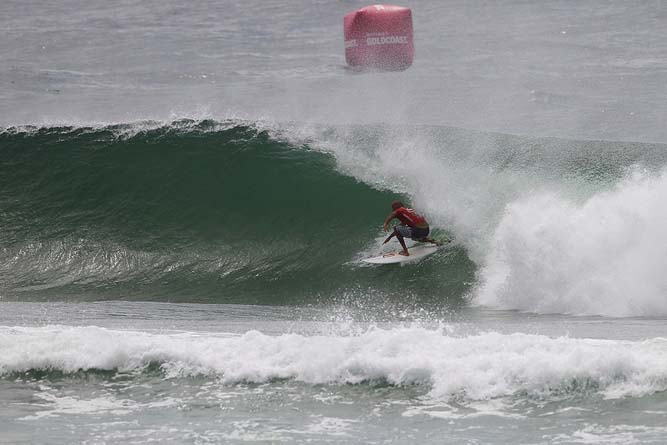 Kelly came from behind in both the semi and final to take the win.
[caption id="attachment_29630" align="aligncenter" w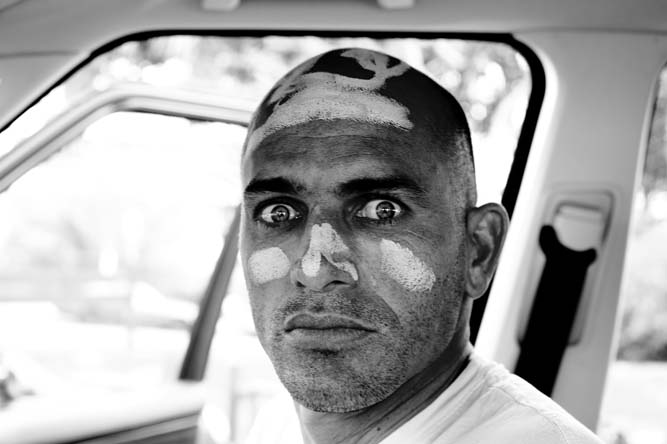 Kelly prepares for battle and the boiling sun of the Gold Coast
[caption id="attachment_29631" align="aligncenter" w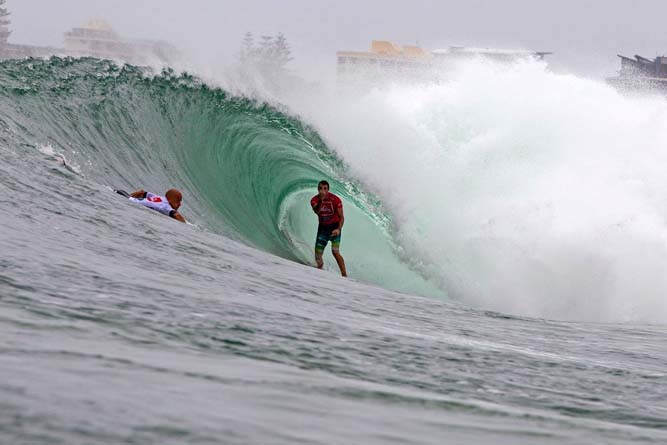 A moment that will go down in history. Joel Parkinson flips Kelly "the bird"
One of the best things about the Quiksilver Pro is the surfing going on around the event. After countless cyclones and tropical storms the perfect grinding right tube of Snapper Rocks had turned into a playful left with air sections so big the very sight of them made the best surfers in the world go weak at the knees.
Craig Anderson
had no problem with this and put on a show day after day. As did all the groms and between watching their favorite surfers compete they spent hours in and around the contest area trying to stomp new maneuvers. [caption id="attachment_29635" align="aligncenter" w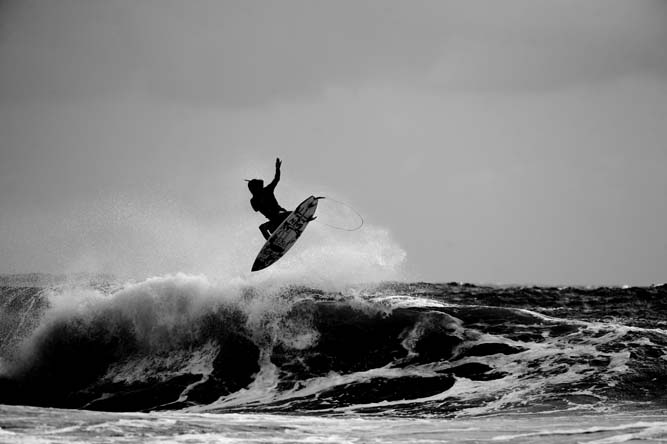 If Ando had been in the event you know he would have surfed the lefts in his heat.
[caption id="attachment_29636" align="aligncenter" w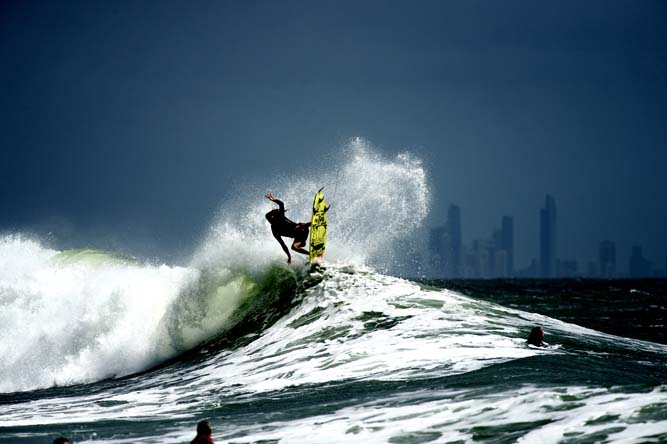 Not often you see a photo of snapper with Surfers Paradise in the back ground. Ando throwing one up again.
[caption id="attachment_29637" align="aligncenter" w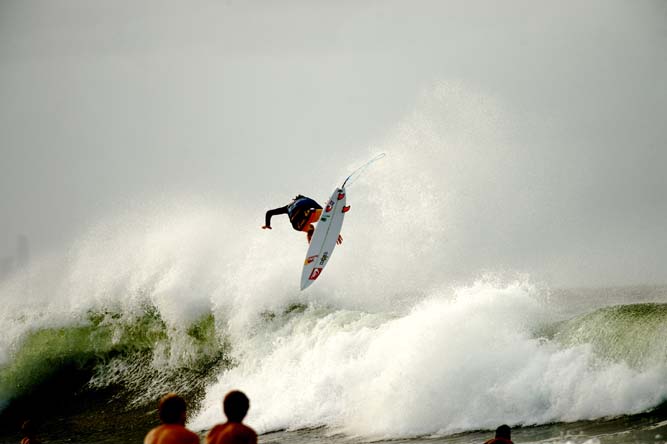 Leo stuck this big backside rotator.
[caption id="attachment_29638" align="aligncenter" w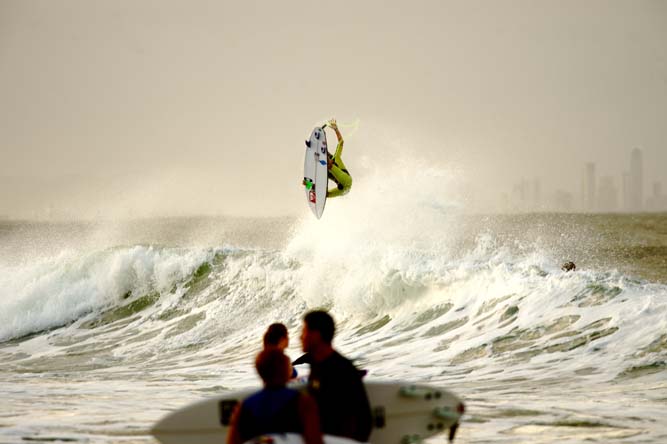 John Mel spent so much time in the water he looked like a prune after each session.
With time counting down until the release of 'Slow Dance' a movie
Dane
is working on that will feature
Ando
the boys put in some serious time in Australia. Gathering footage for a film can be stressful...conditions don't always lineup, your boards aren't feeling good or sometimes you're just plain kooking it. Luckily everything clicked on this trip and each day reports came in from beaches all around Queensland that Dane and Ando where enjoying their surfs while stacking clips. [caption id="attachment_29641" align="aligncenter" w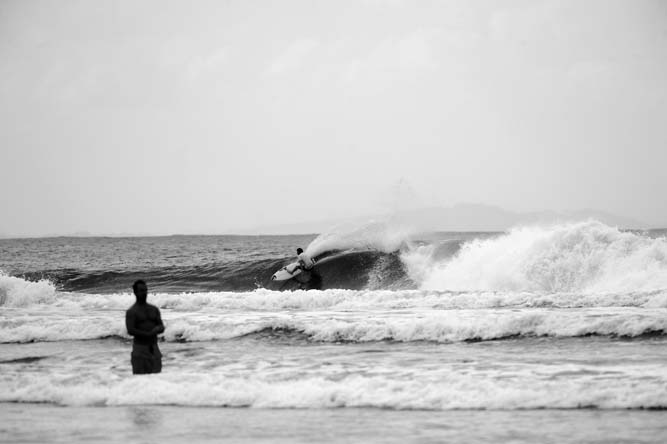 Dane Kirr
[caption id="attachment_29642" align="aligncenter" width="667"]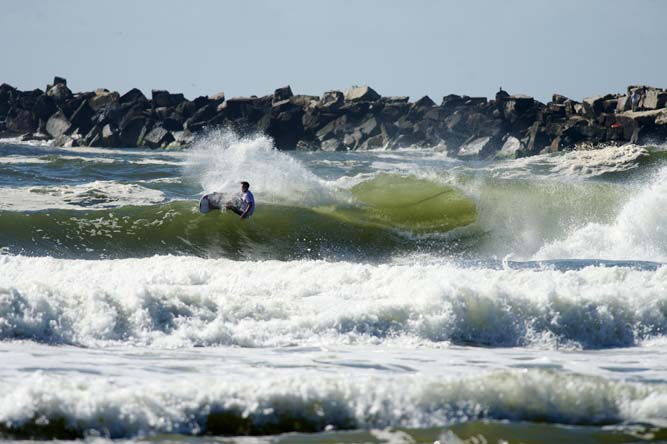 A break from the crowds of the Gold Coast is what Dane needed.
[caption id="attachment_29643" align="aligncenter" width="667"]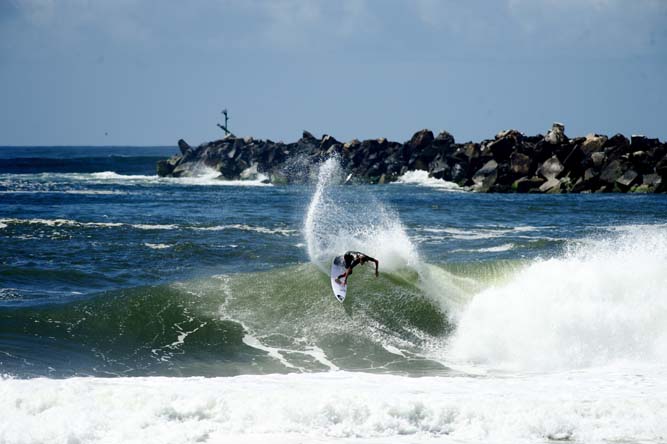 Not just airs in Ando's movie. [/caption] [caption id="attachment_29644" align="aligncenter" width="667"]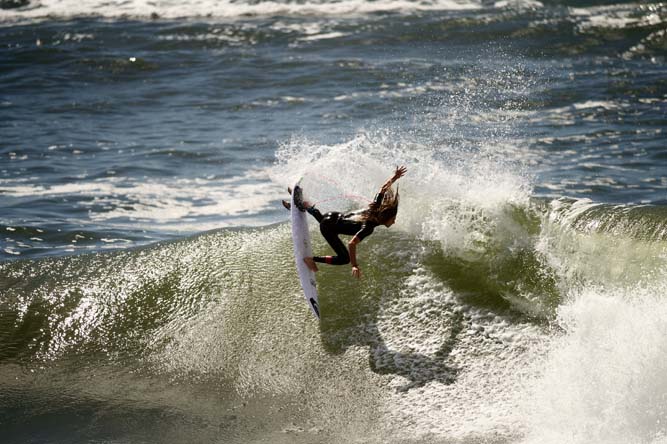 If you love your fins set them free.[/caption] [caption id="attachment_29645" align="aligncenter" width="667"]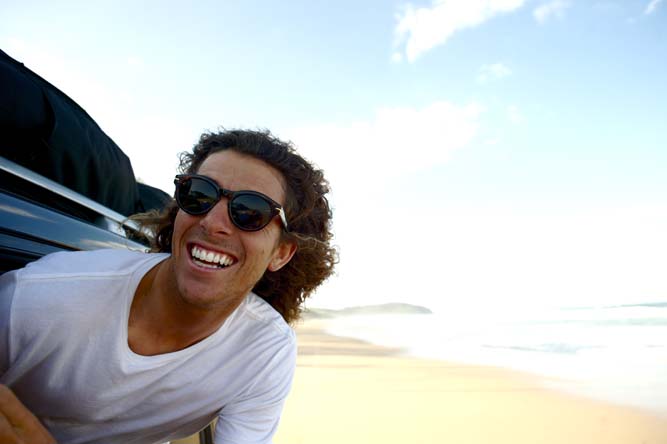 How good is the life of a professional free surfer! Ando can't not smile all day [/caption] [caption id="attachment_29646" align="aligncenter" width="667"]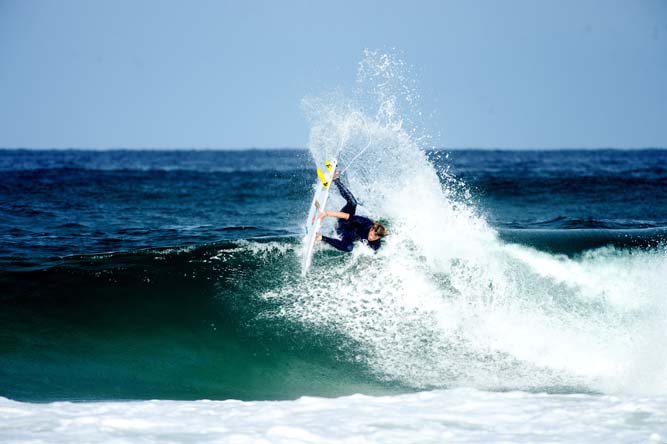 Tweaked out grab reverse[/caption] [caption id="attachment_29647" align="aligncenter" width="667"]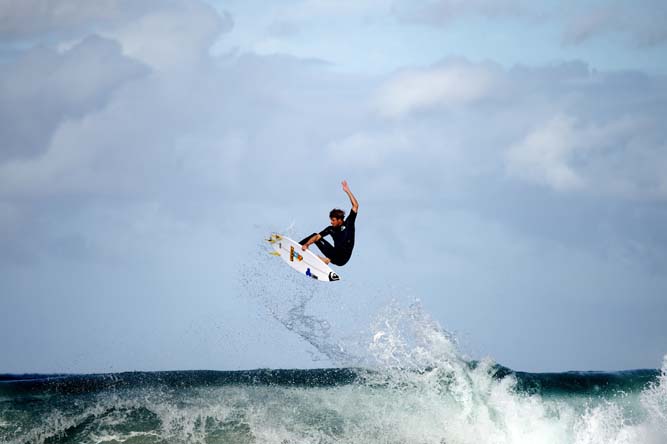 Slow Dance will feature Dane and you know he is putting his all into making sure this movie is amazing. [/caption] [caption id="attachment_29648" align="aligncenter" width="667"]
This is a Mark Richard shaped twin fin that Dane won in a super session during the Pro. [/caption] A few weeks later some of the Quik crew headed to Bells Beach for the second stop of the World Tour. With Kelly, Jeremy and others all losing early it was our junior Italian surfer
Leonardo Fioravanti
that stole the show. He took out the Grom Search event with ease posting two rides in the 8 point range. For Leo's win he was awarded a wildcard into the trials of WCT event in Portugal. Leo's travel partner and biggest rival
Kanoa Igarashi
didn't have as great of an event and things just got worse. One afternoon surfing Winkipop Kanoa took off on a left, launched a huge backside air, landed and snap...broken tibia and fibia. For his effort Kanoa, unfortunately, got awarded a cast the length of his leg and couldn't fly home to California for two more weeks. Bummer. On the bright side, Kanoa is now home and should be back surfing sooner than later. [caption id="attachment_29649" align="aligncenter" width="667"]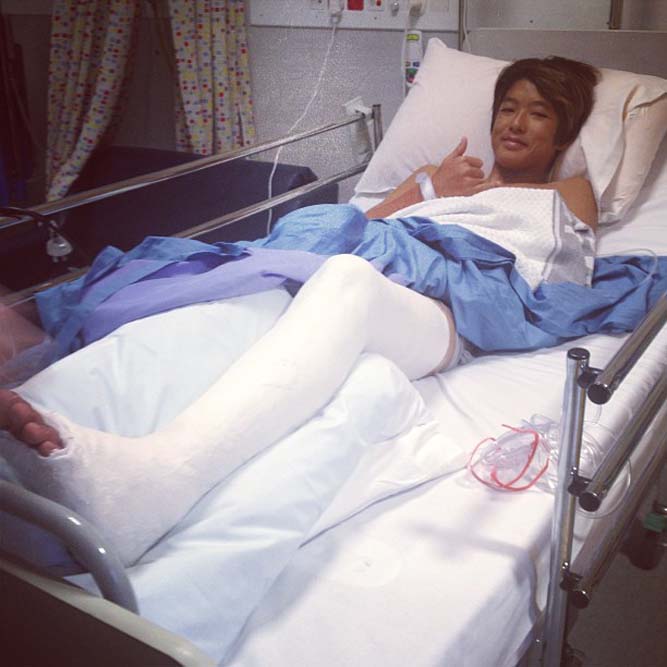 The broken peg. How's that full length leg cast?[/caption] [caption id="attachment_29650" align="aligncenter" width="667"]
Kanoa pre leg break at Kirra[/caption]