Norm Hann; Stand Expedition Interview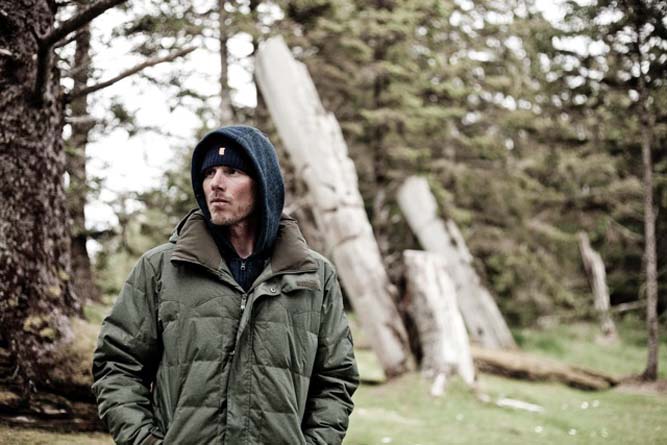 Photos: Nicolas Teichrob / Stand
STAND
, presented by Quiksilver Waterman, takes viewers on a journey through the waters of British Columbia's west coast. Under threat by the proposed Enbridge Northern Gateway pipeline and tanker route is a coastline of immense beauty, pristine ecosystems, and a way of life rich in culture and history. Through the efforts of expedition stand-up paddler
Norm Hann
, an aboriginal high school class building their own stand-up paddleboards as a form of protest, and the powerful surfing of iconic west coast of Canada native Raph Bruhwiler, the diversity of people, landscape and wildlife that would be affected by an oil spill is articulated. STAND takes you to the core of the issue and unfurls the soul of B.C.'s west coast one paddle stroke at a time.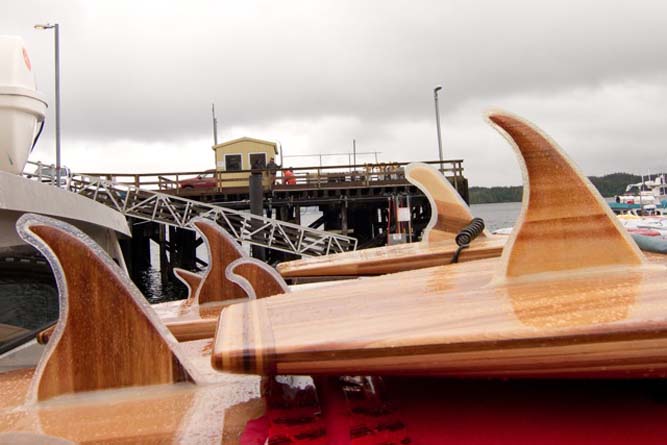 STAND will be premiere in Vancouver, BC, Canada on May 3rd and be available on DVD and digital download thereafter. In the meantime, read our interview with Norm and
get more info about the film here
.
Quiksilver Waterman: What type of preparation does it take to go on a SUP wilderness trip?
Norm:
Well there is a lot of preparation that goes into a standup paddle board expedition. An old instructor of mine told me to always remember the 7 P's: Prior Pretrip Planning Prevents Pretty Pathetic Performance. I have always tried to stick to that motto. There are a lot of logistics that need to be looked after to make sure that you have a successful expedition, everything including organizing gear and equipment, food planning, transportation, accommodations, permits and protocols. The number one goal on an expedition is safety and most decisions revolve around that. There are so many things that can go wrong on an expedition it's important that you look after the things you can plan for and control. Mother nature usually has a way of exposing poor preparation.
What type of equipment is necessary?
Well there is a lot of gear that is required for a standup paddleboard trip. Aside from the obvious camping, cooking and safety equipment. We have been using
Boardworks Surf
inflatable SUP's for our trips with adjustable paddles. They pack down into a backpack making them easy to transport and they can hold up to the abuse in our rugged coastal environment. For personal expeditions I paddle the Boardworks 12'6" Raven, a stable, durable touring board that can handle challenging conditions. Clothing is always challenging because we have had days where it's hot enough to wear board shorts and other days where it is cool, windy and rainy. Welcome to the temperate rainforest. Here is my list of Quiksilver Gear that comes with me on my expeditions to help in those conditions:
What are some hazards and challenges one should be prepared for?
Hazards and challenges first and foremost can be the weather. Weather and ocean conditions dictate all travel on the coast. It can be sunny and 20 degrees one day with flat calm conditions and a day later we can have torrential rain, gale force winds and heavy sea conditions. Another hazard is the temperature of the water. The ocean up here is cold so we need a cold water immersion plan which usually consists of wearing either wetsuits or drysuits. We are very remote on these expeditions so problems which might not be a big concern in the city are amplified out here. Any injuries, sickness or damage to the paddle board for example can potentially turn into much bigger problems. We do have VHF radio and boat support with us at all times so that helps. Standup paddle boarding on the ocean and in the wind can be very challenging and people have to prepare for that by doing some training and paddling in rough conditions. This way they will enjoy the trip much more. Lastly we have to respect the wildlife. The temperate rainforest holds two species of apex predators, Killer Whales in the ocean and Grizzly bears on land. We also paddle with Humpback Whales which are 1 tonne per foot and could cause real damage. As a guide in the Great Bear Rainforest I can never relax when it comes to looking after people in that environment.
Where are some places in BC you would recommend for an SUP trip?
Learn more about Norm and his expeditions and conservation
.