Dinner For Deux – A Short Film Starring Dane Reynolds & Craig Anderson: Part 2
Photos & words by Morgan Masseen
The skies grew darker by the day, the winds grew stronger with each gust. We seemingly went from surfing for hours a day to an hour. This did not hinder Dane's surfing from flourishing. Blame it on a better batch of boards, a hankering for raw waves, or his god-given talent, but Dane destroyed France. Maybe it was the idleness of the lifestyle, the constant roaming, but something light a fire under him. And Ando trailed closely behind. His game, an avalanche of skill stoked by his gypsy lifestyle, wowed the odd nudist with impeccable airs and stylish barrels. It was maybe the third week we started to go crazy. Days blended into one another. The diet was slowing us down. The van grew to be a dark and wet place we resented. The better the waves, the worst the weather. But we trucked on. We found a few amazing moments at secluded sandbars, a prototype wavepool, and a jetty guarded closely by short-tempered boogieboarders. The fourth week was met with reprieve. The weather was brisk, but the sun shone. We milked the North Atlantic storm cells for all they offered, and watching the gang surf was a sight to behold. Airs and barrels galore; it was a bloodbath. We rejoiced, and danced merrily til midnight, when the skies opened up and unleashed their fury. Fall was ending, fast. Winter reared her teeth, and chilled us to the bone. Warmth was scarce, tranquility was nil. The sea roared, the sky favored no one but the rain. And so, we hunted those moments of light. The elusive twenty minute session at the perfect sandbar. The warm fire in a 14th century bed-and-breakfasts. Grimes for mis-purposed emotional support. It was a strenuous time, one when you almost question why you were exploring this foreign land for surf. But on that last day, when the sun parted the blackest rain cloud I ever laid eyes on, as we sipped wine and ate cheese on a remote beach watching empty waves peel, I knew… Check back next week for the full movie release.
Read Part 1 here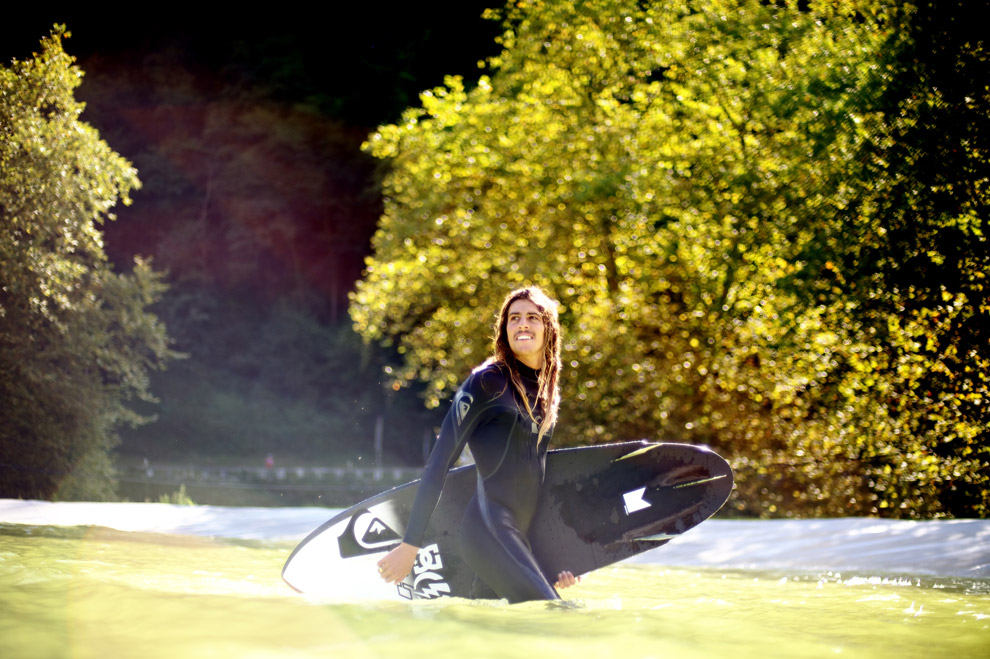 Craig
, surfing... in the countryside.
After a long day of surfing a manmade wave, we adventured into San Sebastian to sample their exquisite Tapas and beers.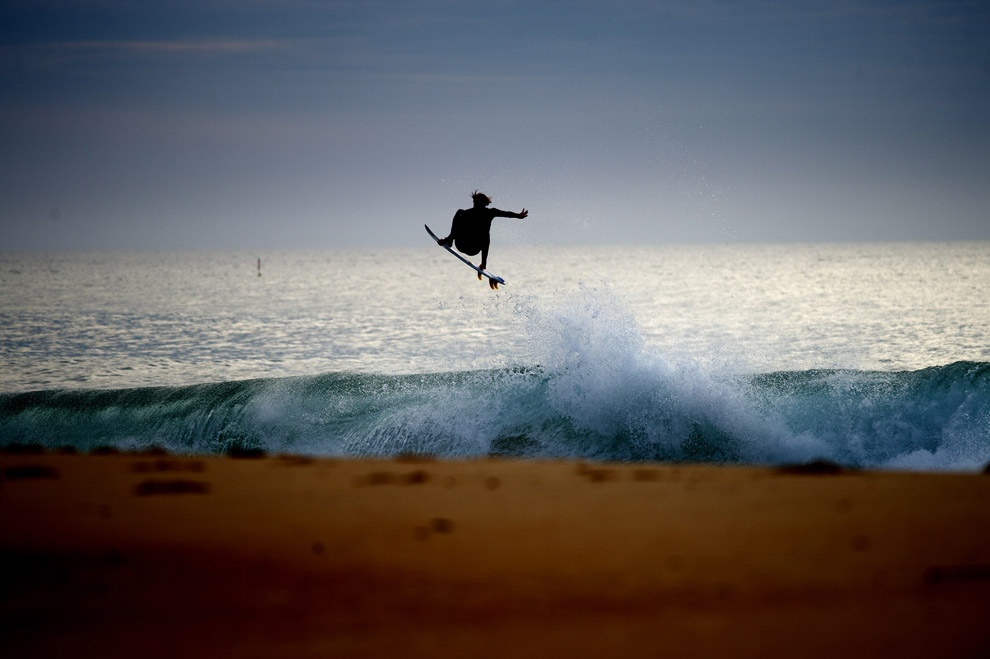 Dane
logged almost as much air time as Ando, which after a slow summer in California makes perfect sense.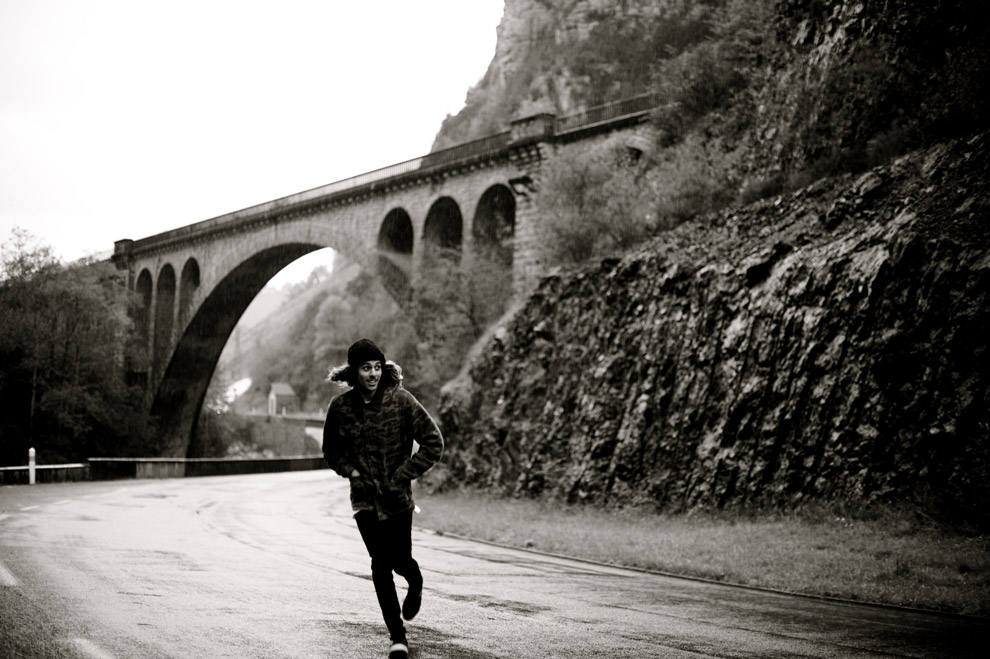 We were exploring the Pyrenees mountains when a sudden downpour caught us all offguard. Ando runs for cover to the car, before we sought out the nearest fireplace.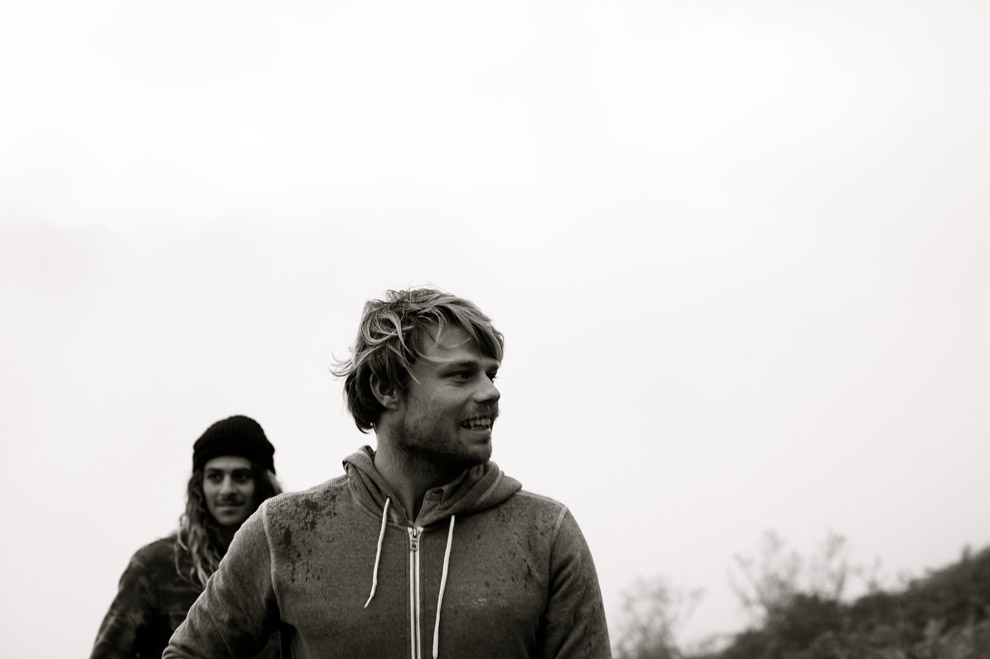 We journeyed up the highest road we could find in the Pyrenees, arriving us to a surreal viewpoint, that was almost immediately socked another thick rain storm. We got absolutely soaked, but spirits were high as the countryside's beauty is unparalleled.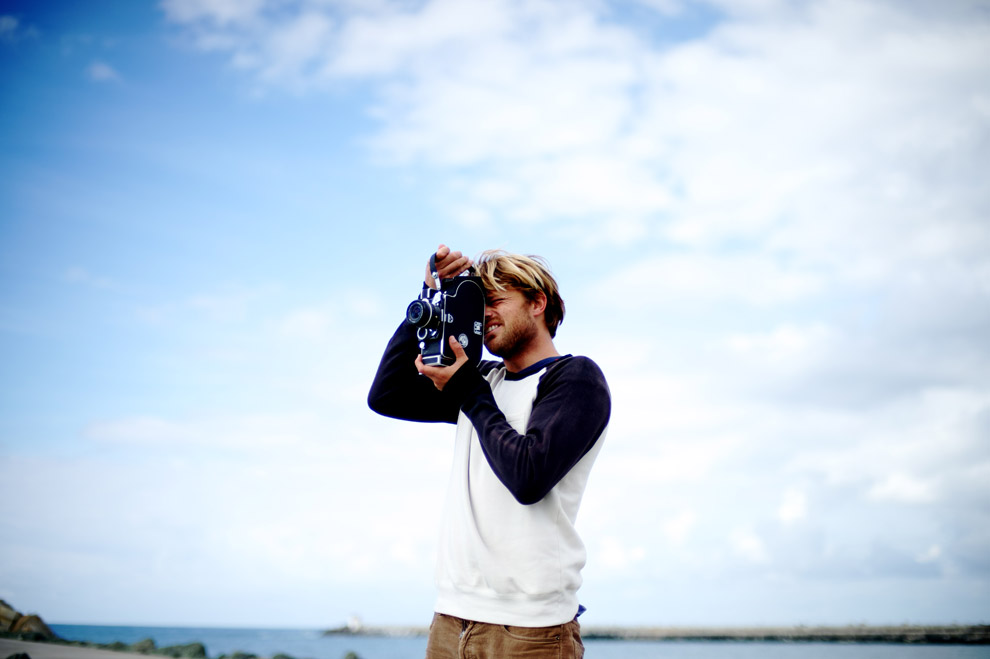 Dane, filming with a ratty old Bolex for his movie on Ando, Slow Dance. As we wandered around the coast looking for surf, Dane often found himself filming Ando and co exploring harbors, promenades, forests, and deserted beaches.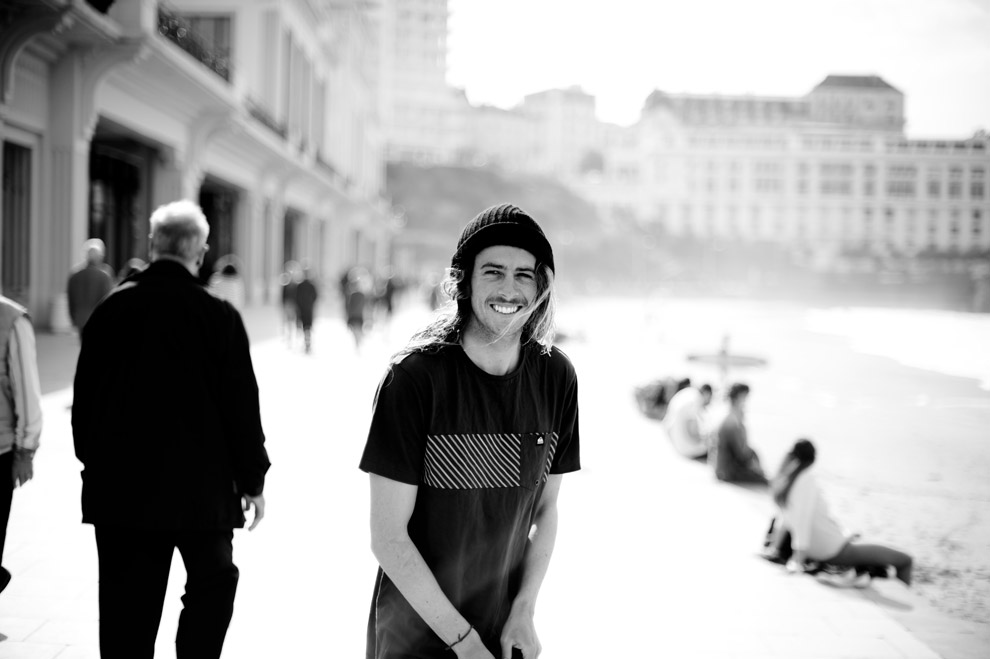 Ando, post-surf at the Grand Plage in Biarritz. We had many fun surfs here, which is always a treat considering the immediate beauty of the massive casino and hotels on the promenade that hang over the beach.
Dane, watching Ando pull his last air of the night. Often times they'd get out before the sun even set, as it wouldn't get dark until 10:30pm. They'd painfully tear themselves away from the surf to just be able to eat dinner before midnight.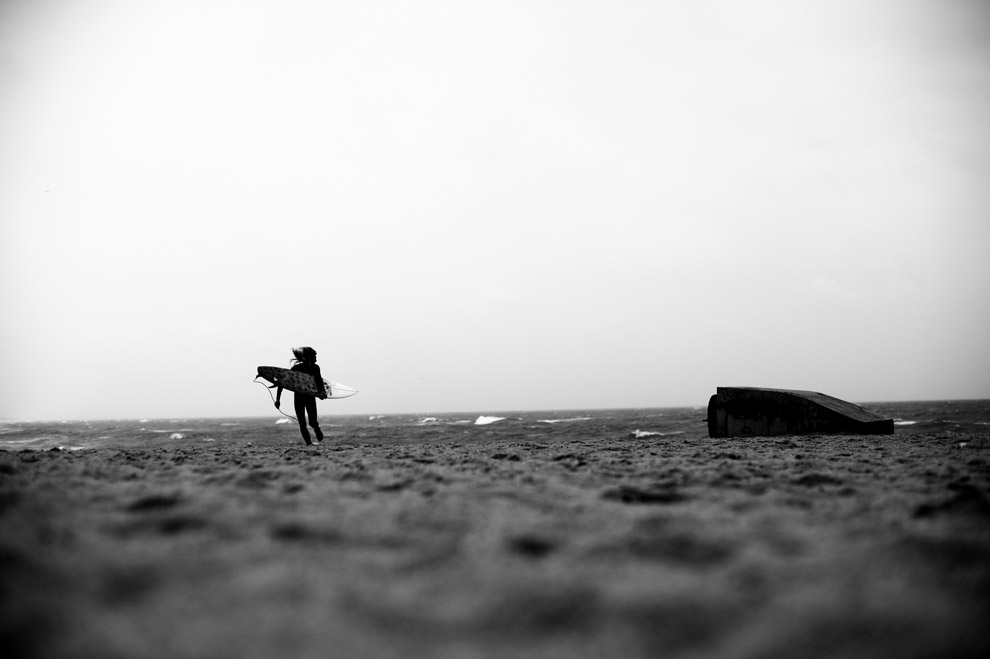 Ando, defying the general consensus that the car was the nicest place to be this day. He insisted that the storm surf would be fun, and while none of us agreed, he put up a good fight.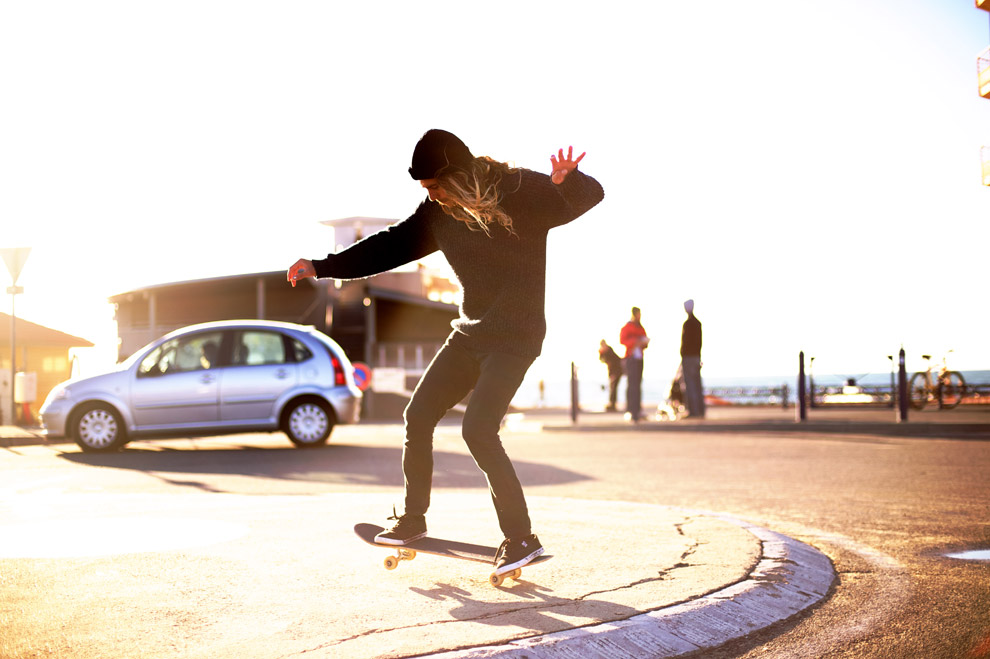 Our long days of surfing were peppered with skating the parking lots of France. Here Ando translates a bit of his surfing style to dry land.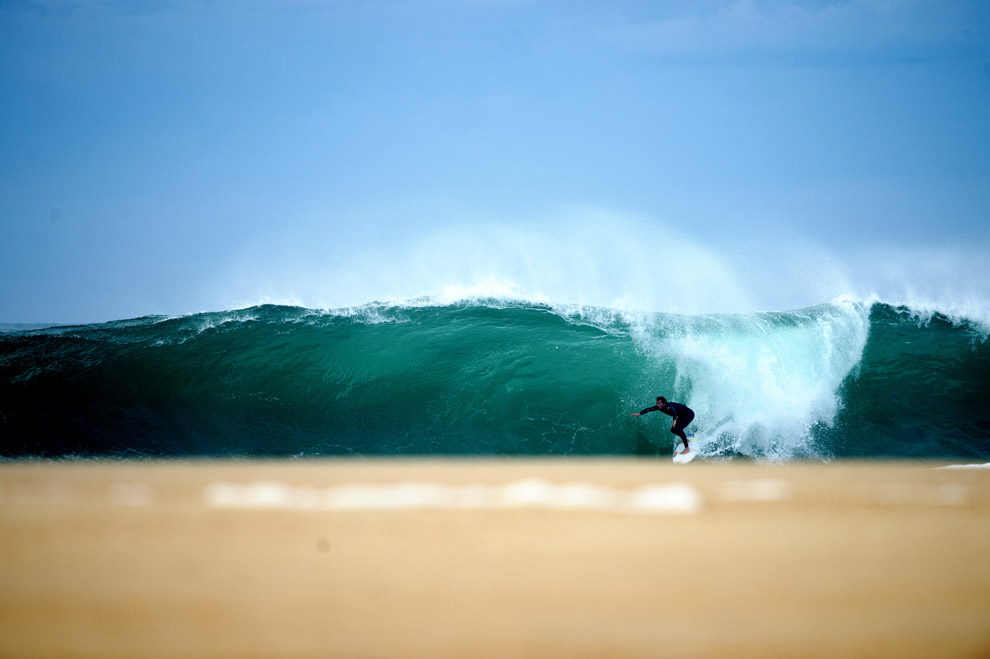 Sometimes the stormiest days were the best to leave the house. Dane found some incredible waves this day, while the rest of us insisted it was far to cold to enter the water. A broken board and 3 amazing barrels later, he laughed at our timidness.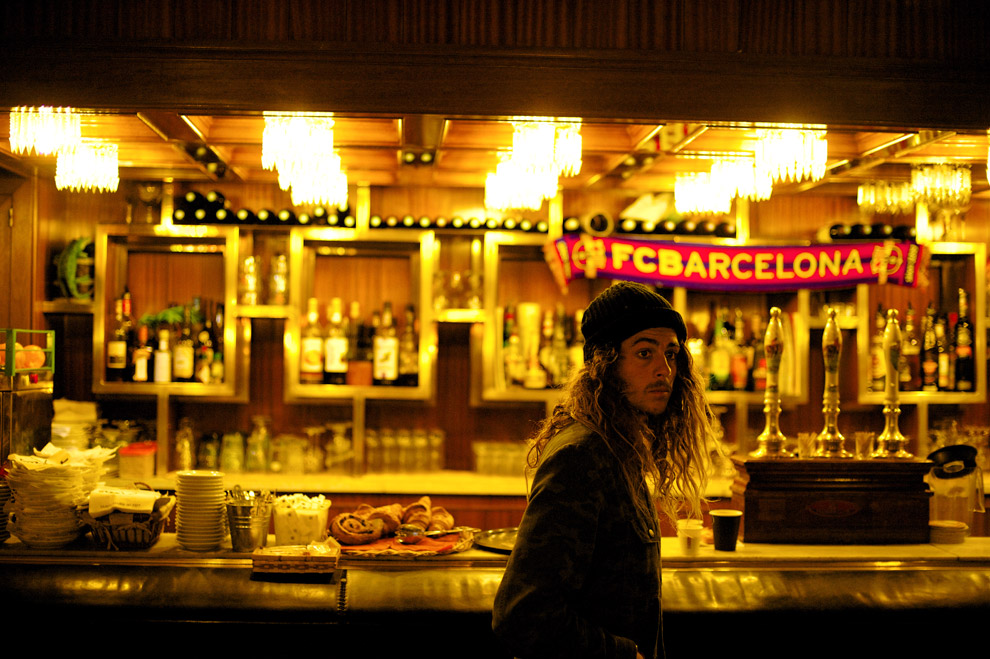 5am coffees before the beach were essential. There is only one place that was open this late into the fall in Hossegor, a small bar with a mean expresso machine. We all made good friends with the lovely lady that ran it.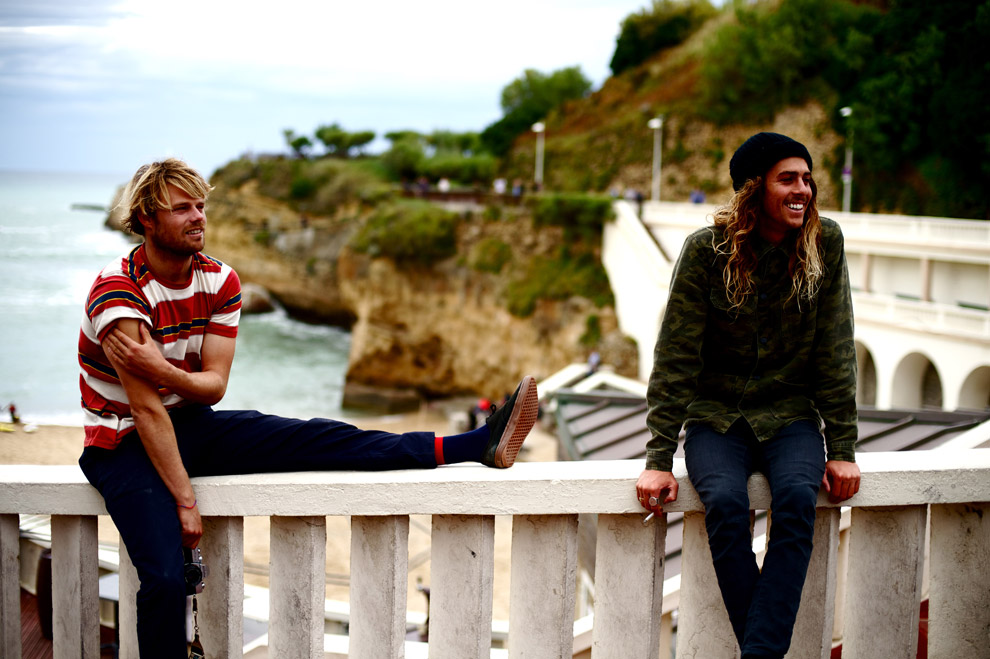 Even the flat days in France were rife with wandering. This day found Dane and Ando in Chambre D'Amour, looking for spicy sauces and cold beer.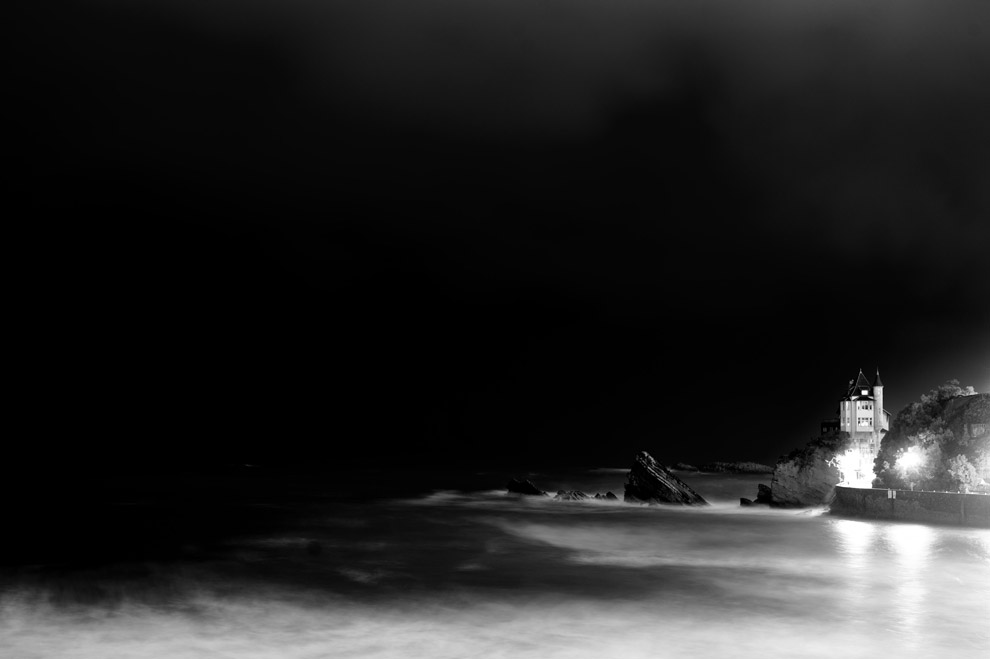 The chateau of Chambre D'Amour by night, a beautiful landmark that is one of many visual displays of France's living history.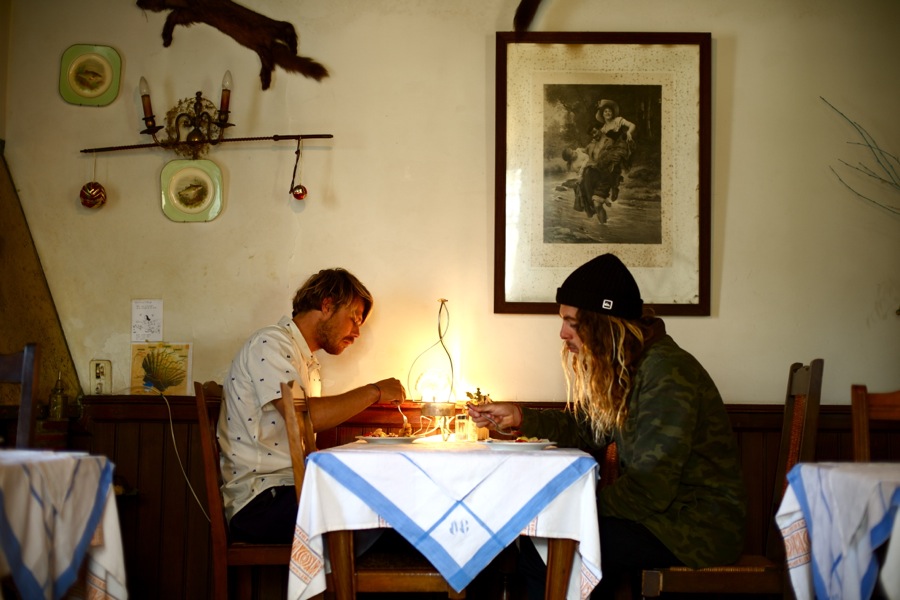 The dynamic duo, enjoying a dinner for deux in the mountains of France. After a long day of surfing, sampling a new source of Basque cuisine was almost always necessary. This night found them in the house of an old lady, who quite possibly didn't run a restaurant, but invited us in and acted like it anyway.