The Calm Before The Swell: Pipe Masters 2013
The 2013 Billabong Pipe Masters in Memory of Andy Irons resumed on Tuesday in six foot (2 metre) barrels and there was no shortage of drama in the ASP World Title race between Mick Fanning and
Kelly Slater
.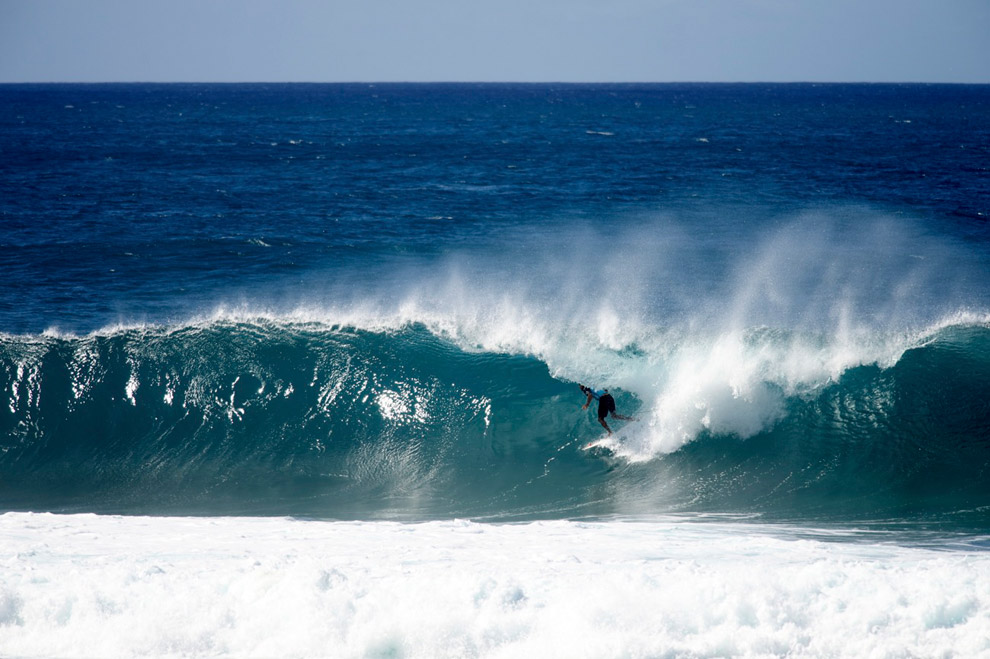 Mick Fanning, two-time ASP World Champion and current No. 1, dominated his Round 3 clash with wildcard Kaimana Jaquias but unexpectedly erred in his three-man Round 4 heat against John John Florence and Nat Young. A last minute paddle battle with heat leader Florence in the closing seconds of the match took Fanning from second to third and now pits him against one of the best Pipeline surfers in the world: C.J. Hobgood in Round 5. Meanwhile, Slater skips Round 5 and heads straight to the Quarterfinals after his Round 4 win.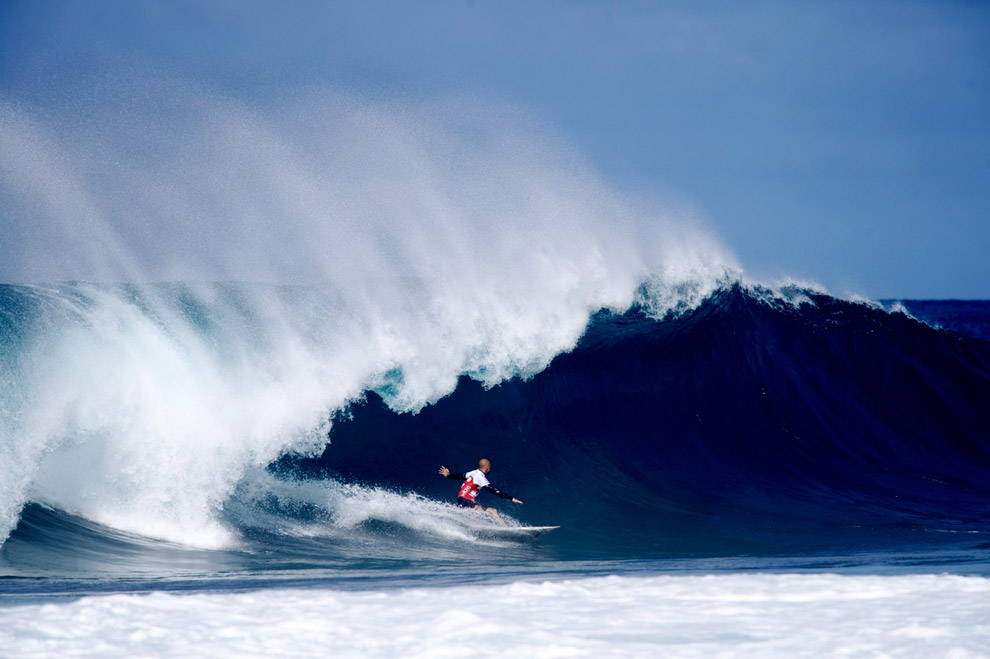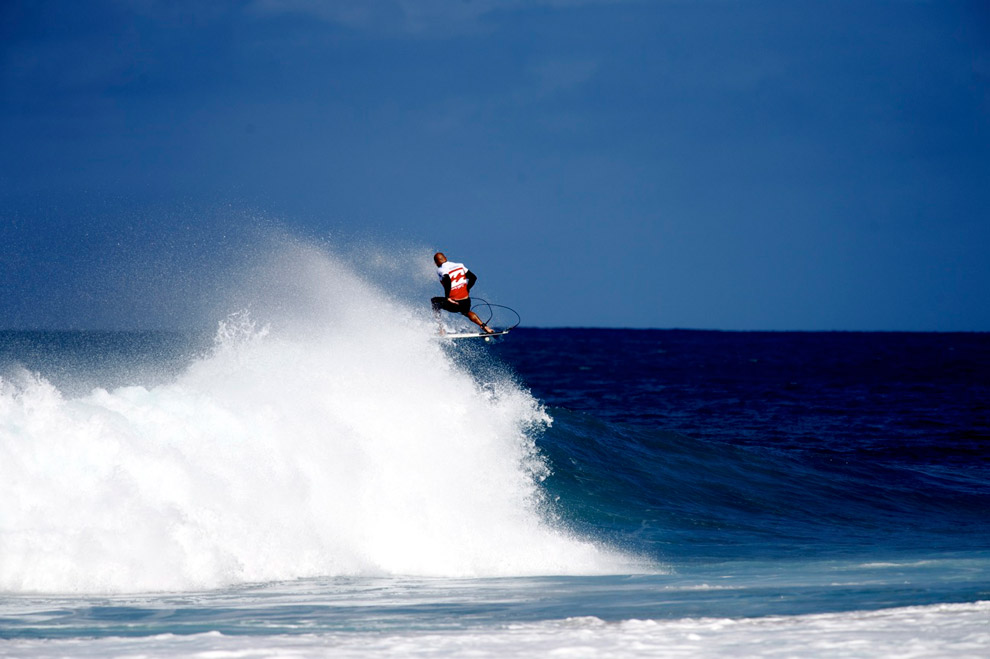 Clearly disappointed with his misstep, Fanning couldn't leave the beach fast enough. He wasn't prepared to talk about how this affects his approach to the final day of competition, which looks like will taking place on Saturday in the largest swell of the period. Kelly Slater was electric in his bid for an historic 12th ASP World Title, earning the highest heat-totals of both Round 3 and 4. Slater tore past Mitch Crews with a 17.66 out of 20 heat total for incredible Pipeline and Backdoor barrels and backed up the performance with a 17.50 out of 20 in Round 4.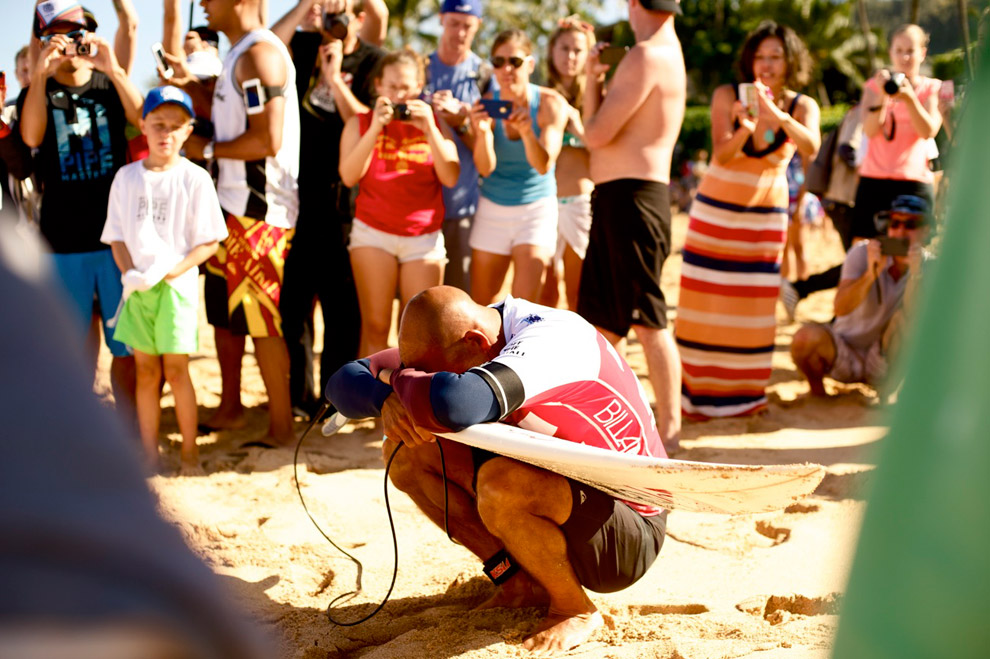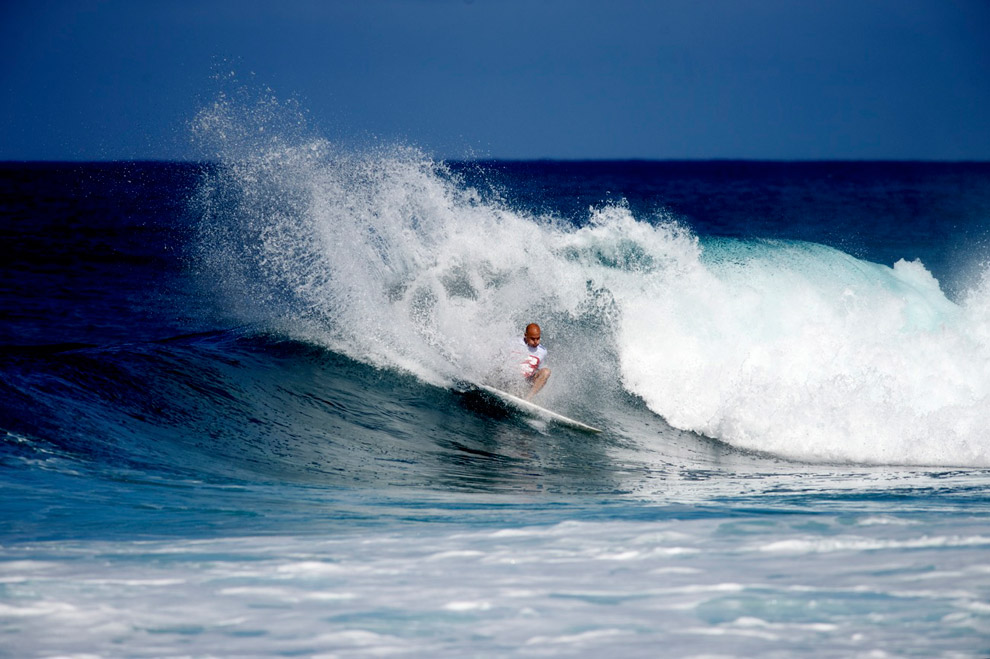 "I was worried this-morning about the conditions," Slater said. "John John (Florence) and I were out trying to catch a couple of waves and I kind of thought 'maybe we shouldn't run, maybe we should wait and hour or two until it gets better.' It seemed like it turned on during my heat and some kind of energy came through for me. I knew I had to make that heat, you can't let those things escape your mind, that was the reality of the situation, but it's not going to change how you go out there and perform. I had to go out there focused." Kelly continues his bid for a historic 12th World Title. Under the current scenario, Kelly will need to win the Pipeline Masters outright and Fanning will need to fall out of the event prior to making the Semifinals.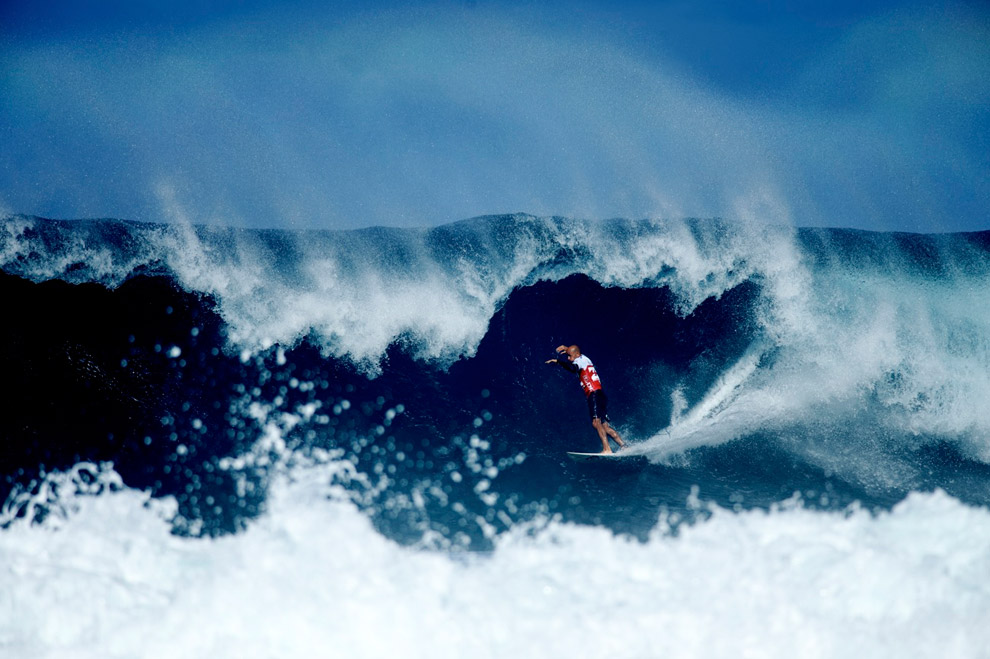 The other big story at Pipe is a potential Tripe Crown win for former Pipe Master
Jeremy Flores
, who has been on fire throughout the entire event.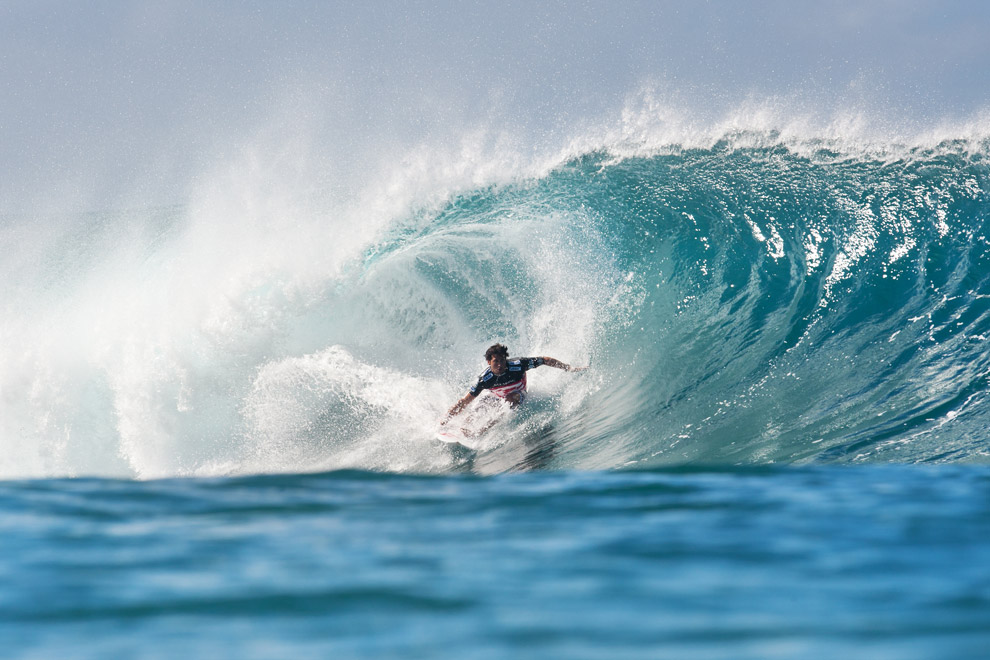 The Billabong Pipe Masters holds a waiting period from December 8-20, 2013 and is webcast LIVE via
www.vanstriplecrownofsurfing.com
Follow us on Twitter for the latest, up to the minute updates.