Takes One to Know One: Leo Fioravanti and Kanoa Igarashi
Leo Fioravanti
and
Kanoa Igarashi
don't have a "standard" life compared to other 16 year olds. For starters, they don't go to day school, they travel the world ... and they're pro surfers. On a recent surf trip to Kanoa's native Japan and Taiwan they explain what it's like to be living the dream. As they're on tour for most of the year and travel shooting photos and video during free surf trips in between, sometimes at a moments notice, they can pack for a trip with their eyes closed. We asked Kanoa about his travel essentials to make packing for your next surf trip that much easier.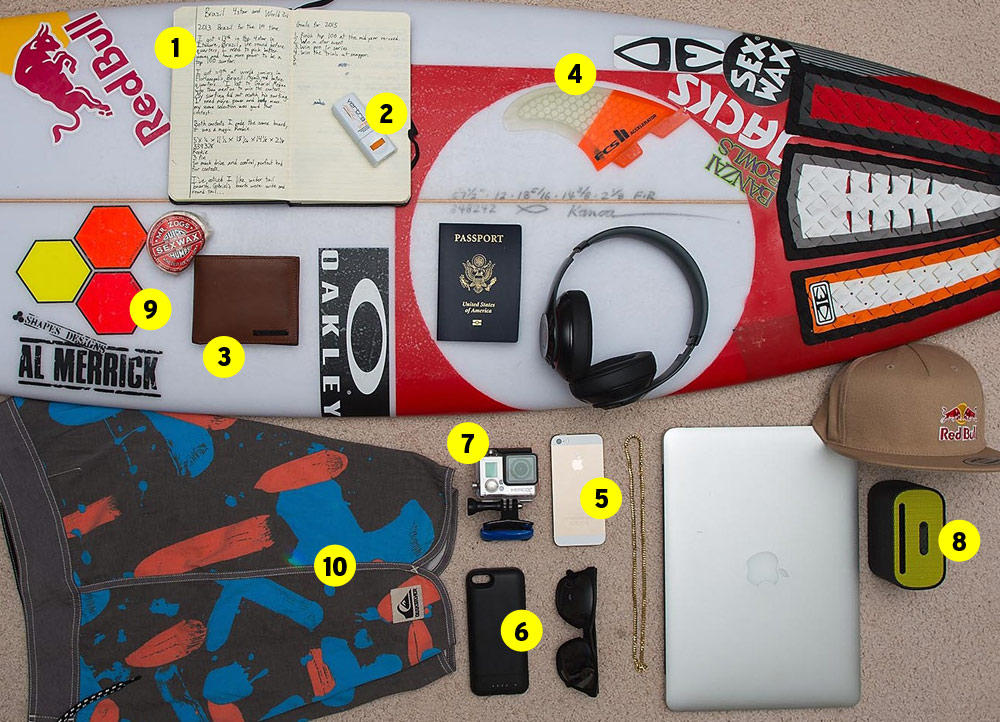 (click to enlarge) Kanoa Igarashi's it's in the bag Notebook to document every trip and contest Vertra sunblock
Quiksilver wallet
FCSII Accelerator fins iPhone 5s Mophie iPhone battery cover GoPro Hero3+ Black Portable speaker loaned from Leo Fioravanti Channel Islands custom surfboard (5'7" x 18 2/8 x 2 1/8)
Quiksilver OG SCALLOP boardshort 19"