Instagram
Challenge
That rectangular chunk of vibrating metal in your pocket? It could be your ticket to Jackson Hole. Post your best clips on Instagram, tagging @quiksilver and hashtagging #YGSNOW. There are no guidelines. No rules. Just you, your snowboard, some frozen water and and a world of opportunity.

Enter as many times as you'd like and our official #YGSNOW judge, Mr. Travis Rice, will choose his faves, sending The top 10 Young Guns onto Round 2. So fire up your film squad, get out there and bank some clips. Then cross your frost-bitten fingers and hope you get chosen...just make sure you push "post" first.

Oh, and a quick heads up: If you're not under the age of 18 on March 10th 2017, then sorry old man, you're out. On the flip side, you need to be over the age of 13 before dec 15th 2016 to qualify.
Sort by
Sort by name
Sort by date
Loading album...

TRAVIS RICE
Meet your Judge
Travis Rice thinks big. Then Travis Rice lives big. He's built a career on imagining and executing some of the most absurd adventures on the mountain. He re-invented the action sports cinematography game with films like That's It, That's All, The Art Of Flight and The Fourth Phase. Simply put, Travis is a once-in-a-lifetime of snowboarder we're all lucky to watch.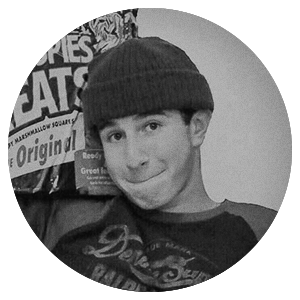 Sam Stillman
YG Snow 2016 Winner