Ride Day With The Team
Ride With The Quiksilver Team
MMSST members enjoy the day with Quiksilver team riders.
This Friday, view the "Out Cold" movie at Minaret Cinemas. Hosted by Todd Richards himself.
Saturday, ride with the team and check out Austen Sweetin's new film "BLUR".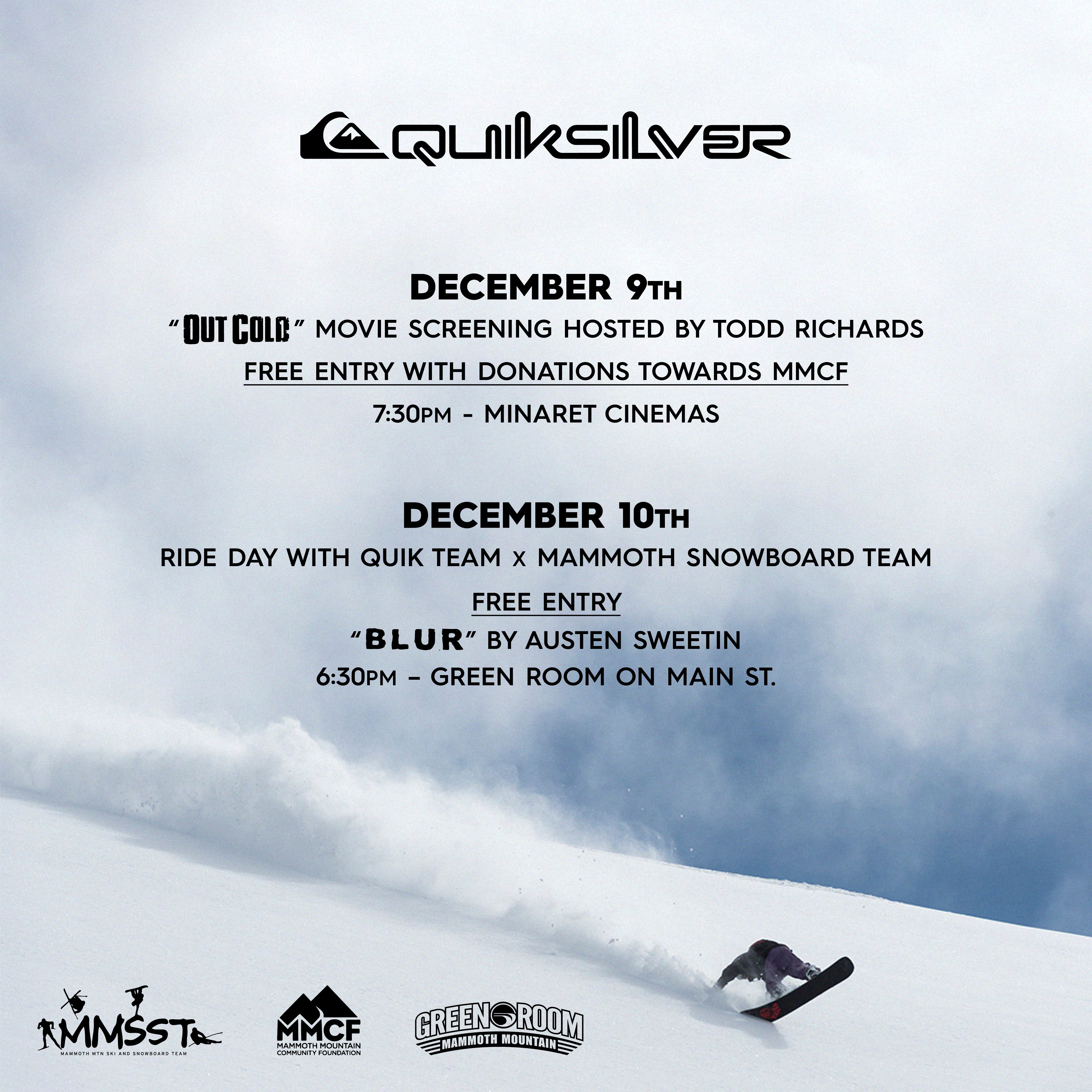 Gear For Mammoth | Made Better
Explore pieces of our snow collection Made Better with thermal insulation sourced from discarded fishing buoys that would otherwise be ocean waste. Turning a problem into a product.