#SOMEONESMISSING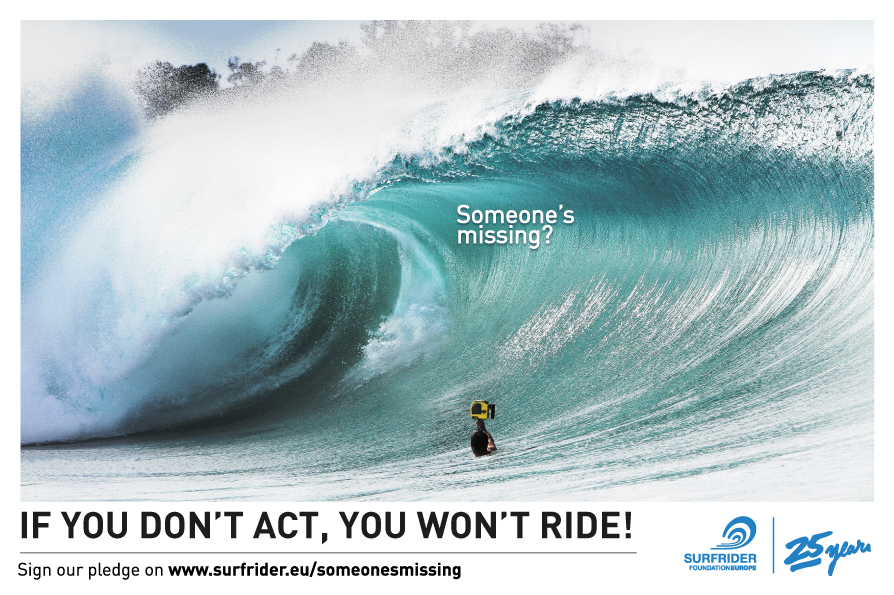 What if your spot disappears?
It seems exaggerated, right? You don't think it will ever become real?
However…
Spot access limitations, water pollution, natural disasters… You necessarily remember a day you were not able to get in the water for one of those reasons. At that moment, your spot disappeared.
Tomorrow, the impact of climate change and coastal overbuilding can make it disappear for ever!
Let's join forces to be heard! To make sure that your spot won't be the next to disappear: Sign our pledge!
#SOMEONESMISSING