7ème édition du Trophée Enjoy and Care 2015
20 teams composed of international champions, and local personalities, yesterday clashed in "Scramble 4" on the golf green of Biarritz in the conviviality and the good mood in spite of difficult weather conditions.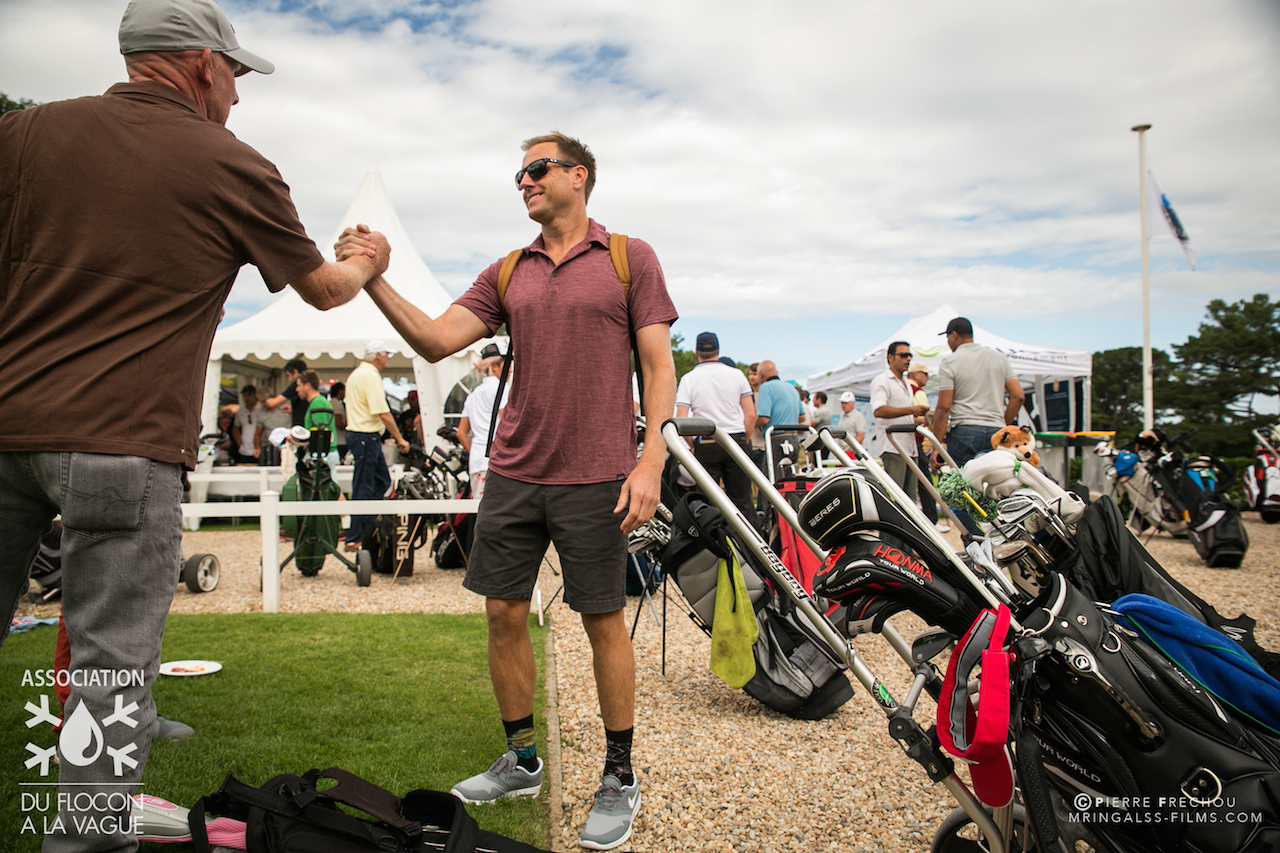 Les bénéfices des inscriptions provenant des entreprises, athlètes et fonds donateurs ont permis à l'Association « Du Flocon à la Vague» de récolter la somme de 20 300 euros.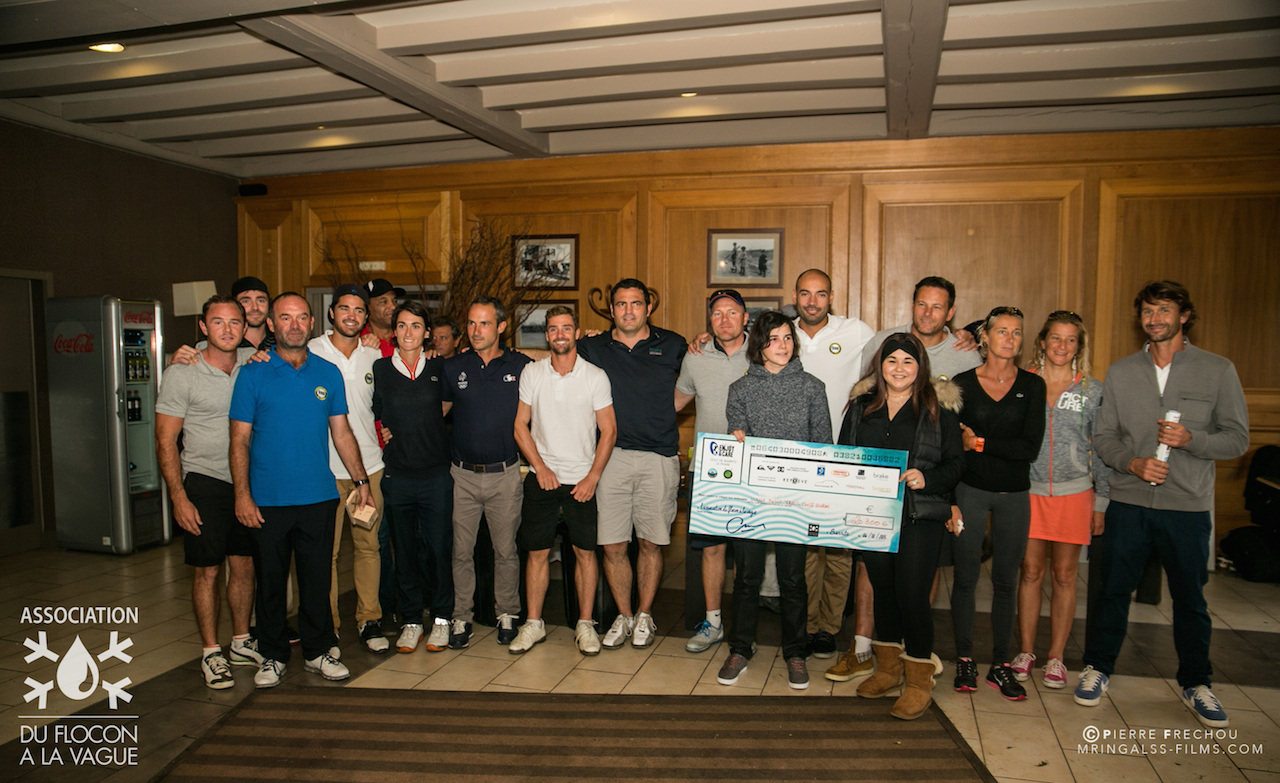 Des grands noms du sport se sont mobilisés : Candide Thovex, Sébastien Amiez (ski), Mathieu Crepel (snowboard), Nathalie Tauziat (tennis), Thomas Lièvremont (rugby), Kelia Moniz, Justine Mauvin (Longboard), Ross Williams, Fred Pattachia (surf), Benoit Teilleria, Anne-Lise Caudal, Roger Sabaros, Jerôme Frappier et Romain Bechu (Golf), et bien d'autres.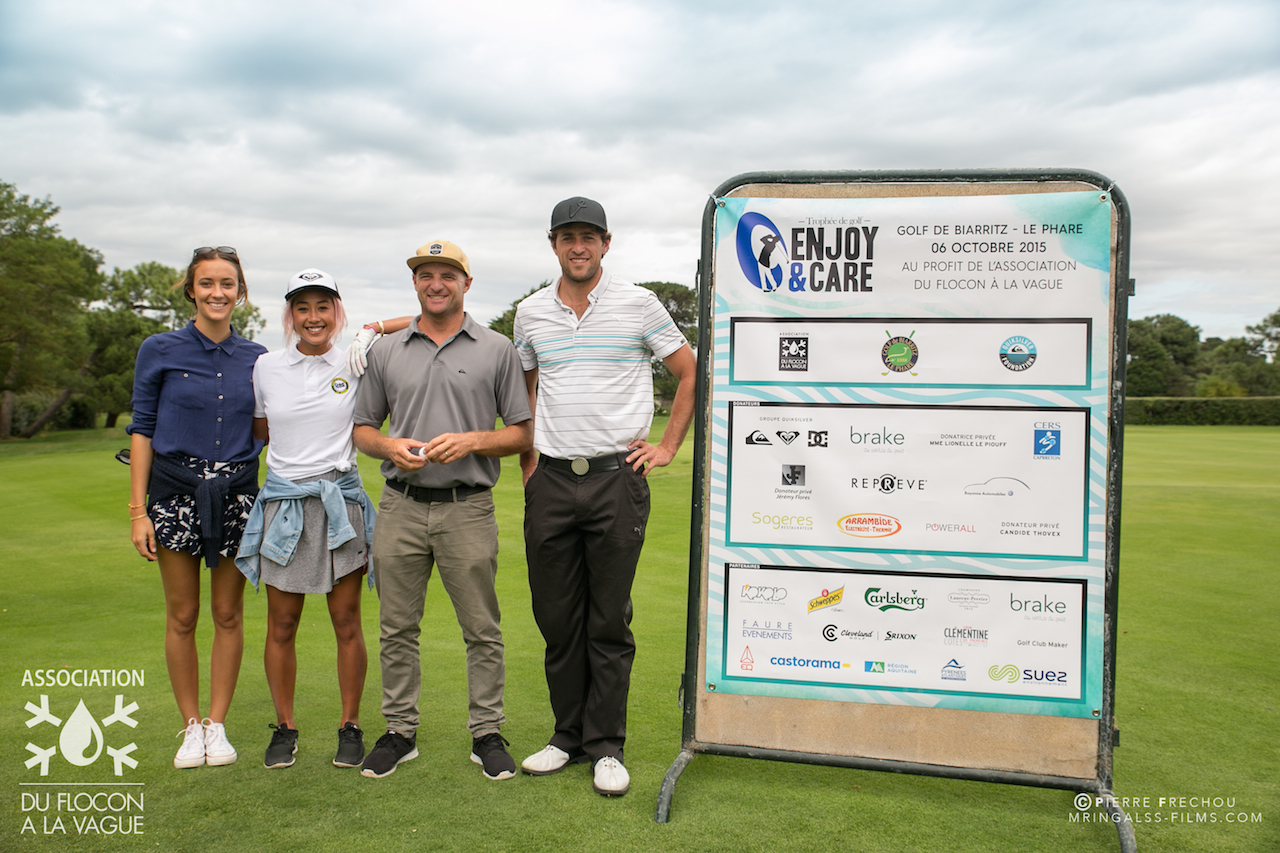 L'équipe de Le Pioff Cruchon conduite par le golfeur Roger Sabaros a remporté le tournoi au terme d'un parcours réduit à 9 trous à cause de la pluie.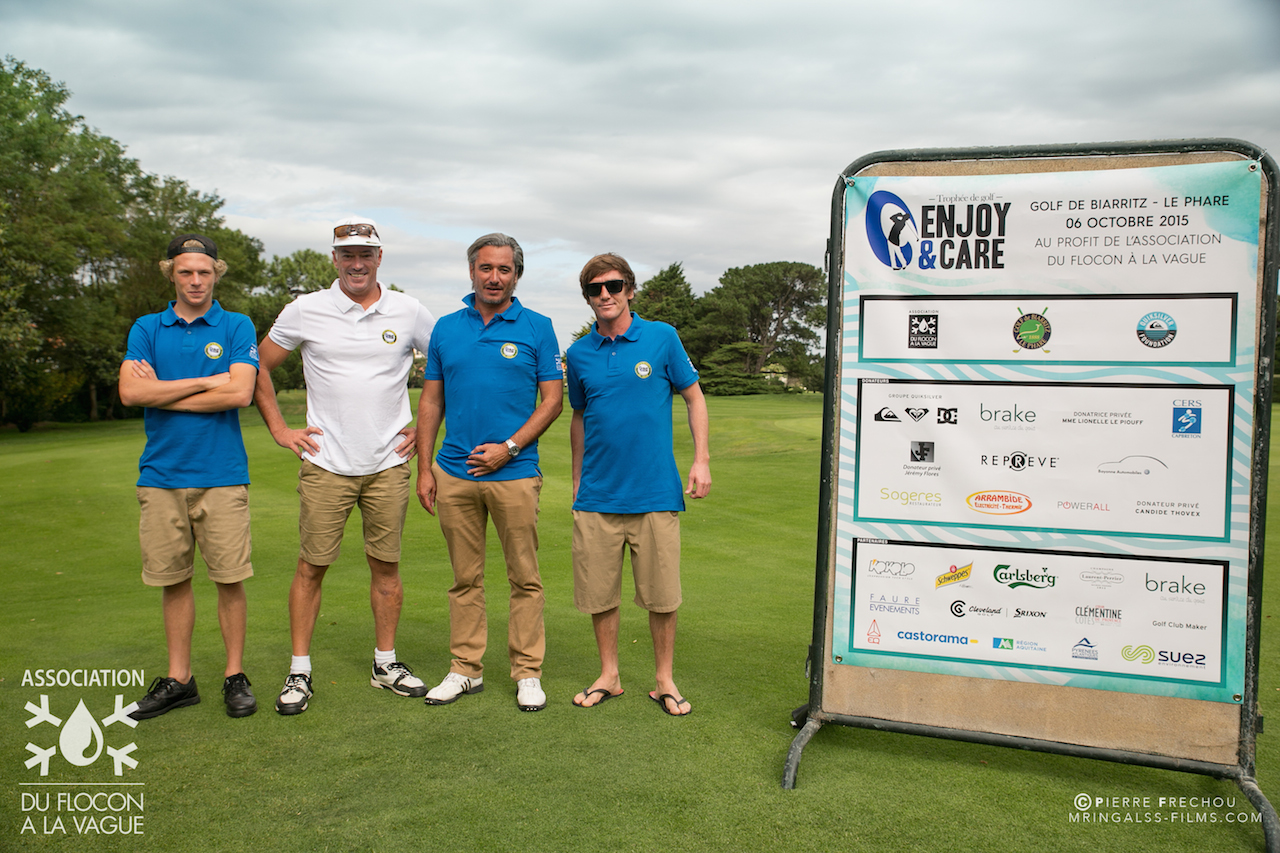 The Enjoy and Care Trophy is for the first time the du Flocon à la Vague association, which has been fighting for the preservation of our common good for all, water since 2009.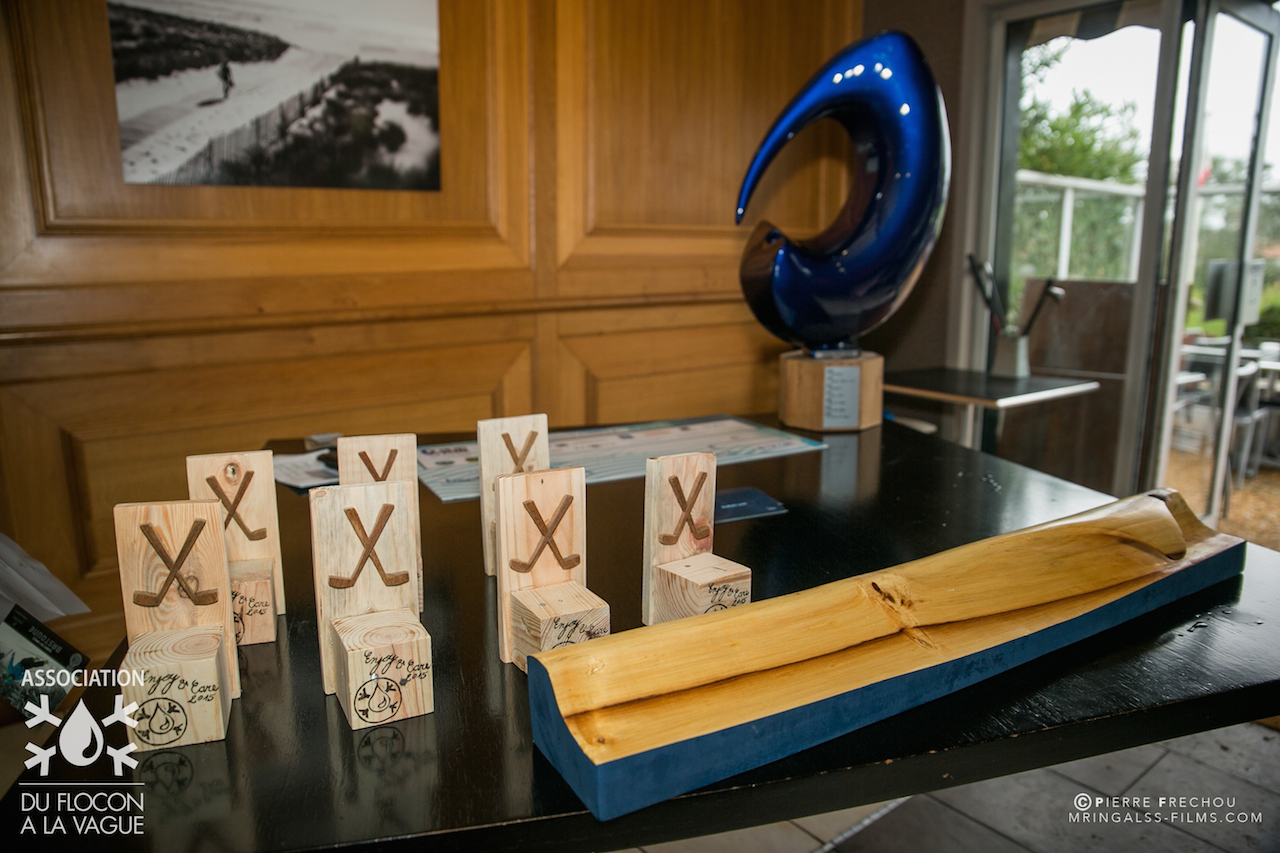 In seven editions, the Enjoy & Care Trophy has raised nearly 140,000 euros donated to various associations such as Vag Espoir, 1 jersey for life, Chrysalide, Etoiles des Neiges ...