Mullets by Mikey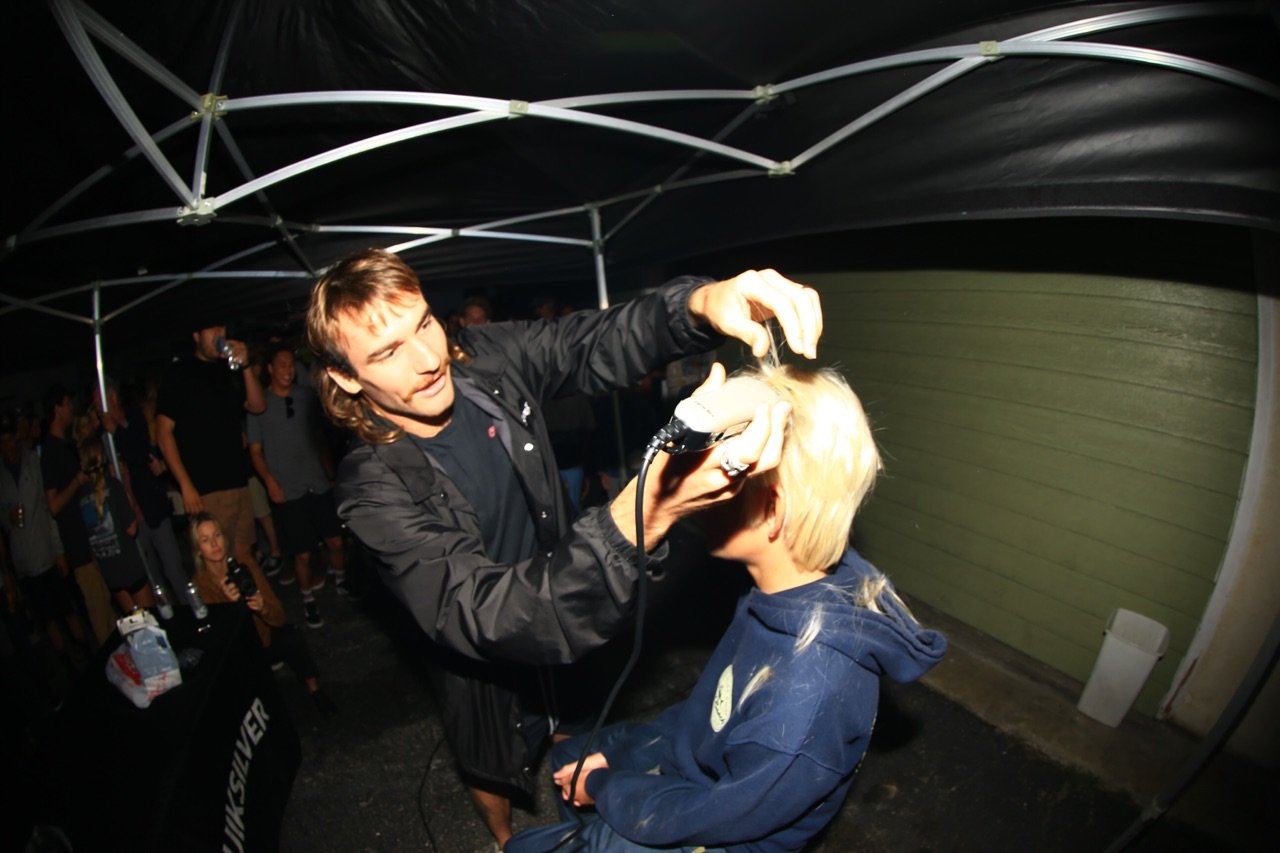 A local band, projected surf clips, ice-cold cans, tacos and mullets cut in by Mikey Wright. That was last night at Inflight Surf Shop Seal Beach.
All had fun, even a noise complaint that cut "The Quids" set short didn't stop anyone from having a good time.
Bummed you missed out? Don't worry Mikey's going to pop by our Laguna Beach store on July 25th. See you there.