How To Choose a Men's Hat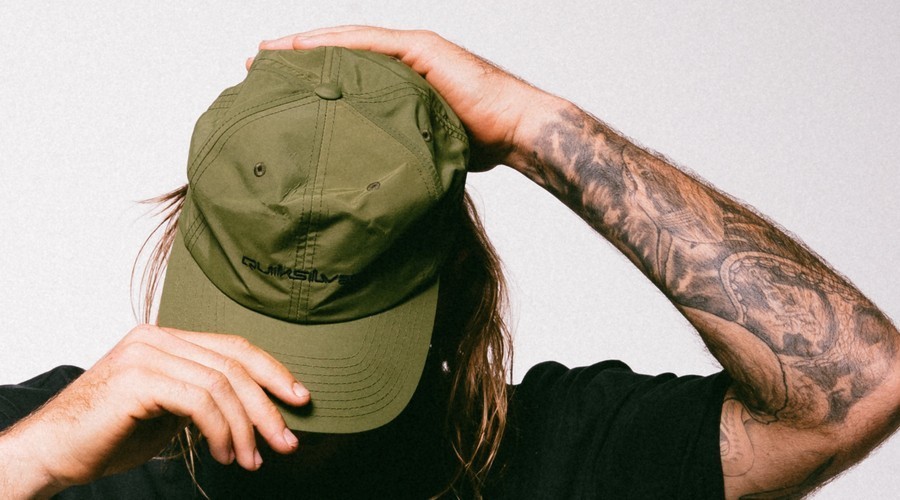 There's more to choosing a hat than grabbing one off the shelf. Different kinds of caps can fit individuals differently, depending on several factors.
So, if you're wondering, "What kind of hat should I wear?" The answer varies for everyone. Your head shape and hair length are a few factors in choosing the ideal hat, but you'll also want to consider your personal style and the occasion for which you'll be wearing it. Let's look at the factors for choosing the perfect hat.
Factors for Choosing a Hat
Different Types of Head Shapes
No matter which men's head shape you have, you can find a hat that suits your preferences. Some will work well for smaller facial features, while others will complement more pronounced facial features.

Round: If you have a round face, you'll want a hat that creates a slimming effect or asymmetrical look. Try fedoras, newsboy hats, or baseball caps – all hats with straight brims that add an angular element.
Oval: If you have an oval face, you can be flexible with your choice, as hats with various heights, crowns, and brims work with your features.
Square: You have a strong jawline, so look for a round crown and brim to introduce some softer lines around your face. Try baseball or dad hats.
Diamond: Diamond faces are characterized by high cheekbones and narrow chins and foreheads. Wide brimmed hats are great, as they lend symmetry to your chin. Fedoras and straw sun hats can highlight your features well.
Heart: In a heart-shaped face, the forehead can have added width, and hats with smaller brims, sometimes found in baseball and snapback hats, can balance this.
Oblong: Oblong-shaped faces may have a higher forehead, and a hat that sits lower on your face, above your eyebrows, is ideal. Try trucker hats that tend to have longer front panels or straw lifeguard hats.
Triangle: A triangle face is similar to an oval one, with the versatility to pair with multiple hat styles. Caps with narrow crowns may emphasize your facial angles, but most other shapes should work well.
Hair Type and Length
Hair type and length play a big part in choosing a men's hat. Various hats sit differently with different haircuts, and the cap you choose can also help you achieve the overall style you're going for.

Bald/shaved: If you're rocking a bald or shaved look, try a fedora or similar style hat. Baseball caps are another good choice with an adjustable fit, and a knit beanie will keep you warm and cozy.
Buzz cut/short: The flat cap is an excellent option if you have short hair and is an easy way to add style to any look. Other choices include beanies and bucket hats.
Medium length: Baseball hats are a versatile option that are ideal for this length, keeping the sun and hair out of your eyes. You can also go for a bucket hat, fisherman cap, or a beanie. Sun hats and fedoras work well with medium hair length, too.
Long: Some hats don't work as well when you have long hair, but a beanie is a classic go-to that keeps your head warm and hair in place. Opt for a vacation look with a lifeguard or panama hat.
Very long or shoulder length: Baseball caps, trucker hats, and fedoras are all recommended for very long hair. The right hat can boost your style, whether your hair is shoulder length or longer.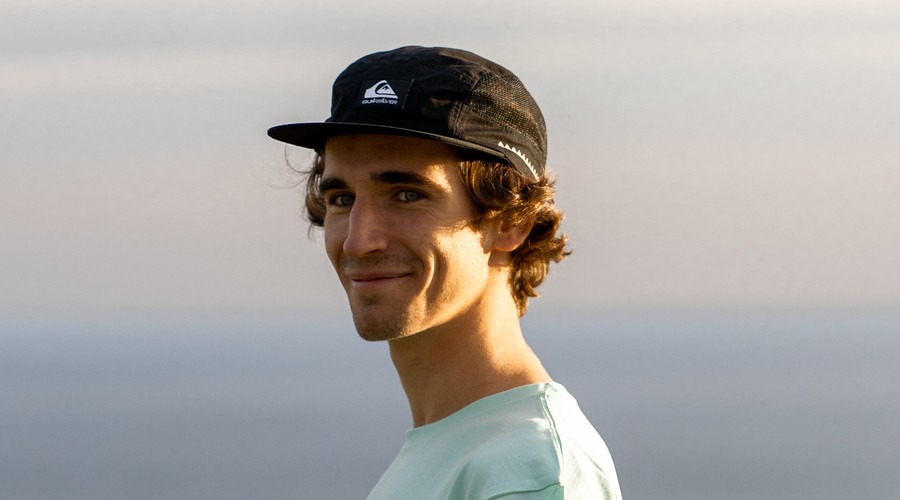 Comfort and Fit
Different hats have different fits, and there are a variety of features designed for comfort. You'll want a hat that fits snugly but not too tightly to ensure that it stays in place how you want it.
The style and purpose of the hat can also affect how it sits on your head. Fedoras and Panama hats may rest more lightly on your head, while baseball and trucker hats typically have adjustable straps or flexible materials to conform to your head. Understanding these subtle differences can help you find the right fit for you.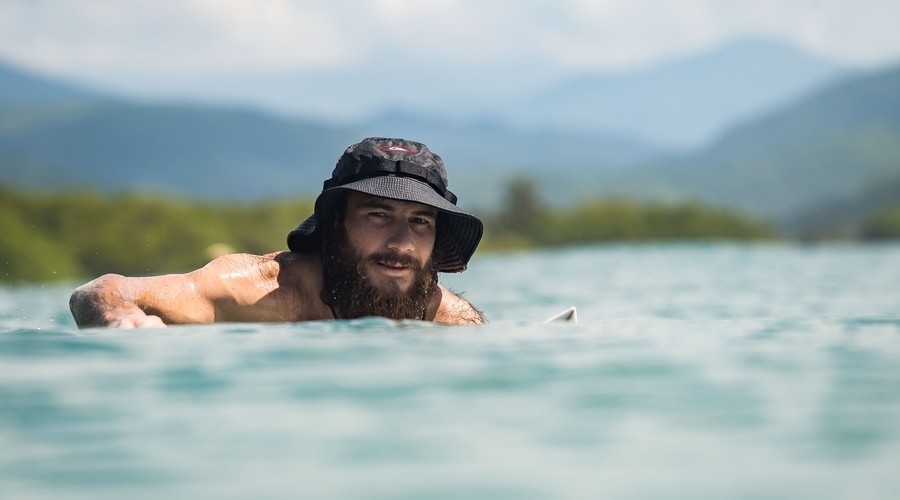 Hat Size Chart
| Size | Hat Size | Inches (") | Centimeters (cm) |
| --- | --- | --- | --- |
| S | 6 ⅝ - 6 ⅞ | 20 ⅞ - 21 ½ | 53 - 55 |
| M | 7 - 7 ⅛ | 21 ⅞ - 22 ¼ | 56 - 57 |
| L | 7 ¼ - 7 ⅜ | 22 ⅝ - 23 | 58 - 59 |
| XL | 7 ½ - 7 ¾ | 23 ½ - 24 ¼ | 60 - 62 |
| XXL | 7 ⅞ - 8 | 24 ⅝ - 25 | 63 - 64 |
| One Size Fits Most (OSFM) | Fits Most | Fits Most | Fits Most |
How To Measure Your Head for Hats
You will need a flexible tape measure or a string (although the string won't be as precise).
Measure around your head approximately ½ inch (1.25 cm) above the eyebrows. This is about where the hat will sit.
That is your head size. Note the length in both metric and imperial so that you can apply it to any manufacturer's size chart. If you are between sizes, it's better to size up than get a hat that's too small.
Consider the Occasion
There's a hat for any occasion, from beach days to workout sessions and nights out, the hat is a staple for any outfit.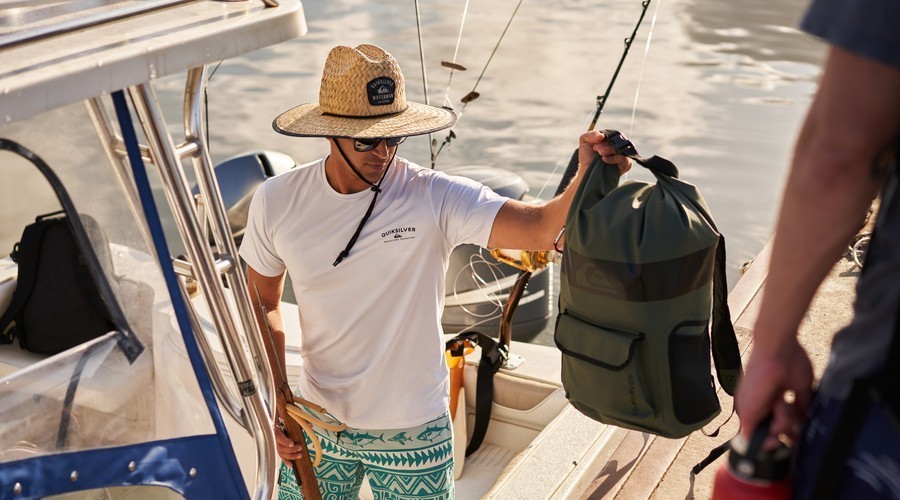 Casual Outfits
Whether you're hanging at the beach, a friend's house, or cruising around town, many hats complement a relaxed look. Match baseball caps, beanies, bucket hats, trucker hats, or dad hats with your look for effortless style.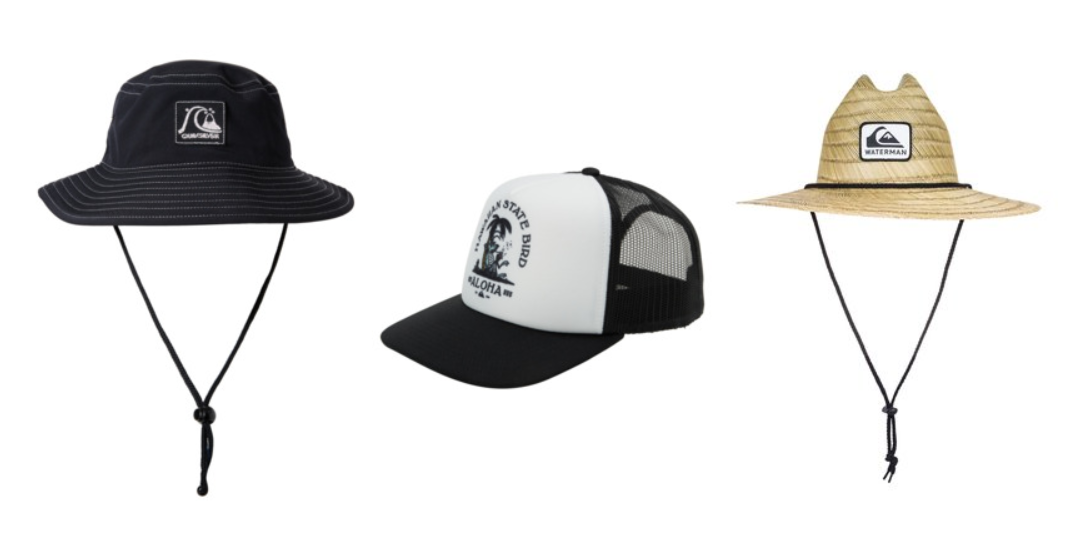 Business Casual and Formal Attire
Whether you're heading to a work lunch or drinks in town, an elevated hat can help balance out your style. Throw on flat caps, panama hats or fedoras to complement a styled-up look.
Athletic Wear
Hats are essential for outdoor sports and activities, whether you're running on the beach, hiking in the mountains, or out golfing with your friends. The proper hat can give you the sun protection and glare reduction you need to stay cool and comfortable. Wear athletic hats, running caps, and visors to keep your face shaded and head cool, or a beanie to stay warm while checking the surf or on cooler outdoor adventures.
The key to finding the right hat is to start by identifying your head shape, so you can narrow down your search. You'll also want to consider your hairstyle and length, as well as the occasion. The good news is that you have limitless options to match your needs.
Related Guides
What Size Shirt Should I Wear?