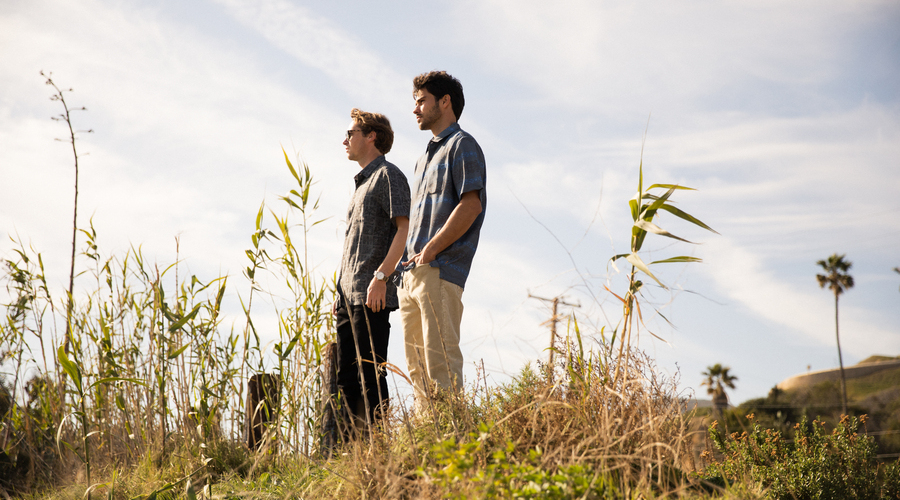 Depending on the occasion, choosing the right shirt type can make all the difference. Aside from different shirt styles, like t-shirts or button-ups, you'll also find variations in the fabrics, fits, and shirt details.
T-Shirts
T-shirts are simple, relaxed, and made from lightweight and breathable fabric. They can be worn on their own as a casual shirt or underneath jackets, button-ups, or sweaters for added warmth. They come in many distinct styles and are a true wardrobe staple.
Men's T-Shirt Styles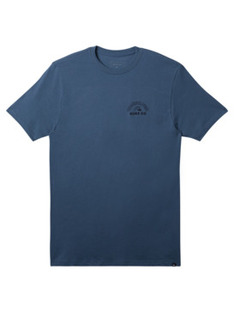 Crew Neck – A classic style, characterized by a rounded neckline. They're usually made from cotton, making them comfortable to wear in warmer weather. The collar is understated and simple. Crew neck t-shirts can be worn alone or as undershirts, making them year-round choices you can wear in many places.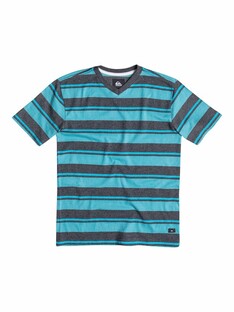 V-Neck – A variation of the classic crew neck t-shirt, but with a V-shaped neckline for a more elevated feel. They have an easy fit with comfortable fabric. The design is versatile enough that you can pair it with your favorite jacket for going out, or wear it as a simple basic.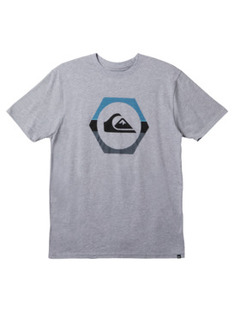 Graphic T-Shirts – This shirt style features a printed graphic on the front or back. The fit and fabric vary, with some loose and others form-fitting, and you can find them in organic cotton, cotton blends, and synthetic fabrics. The collar can be crew neck or V-neck. Some graphic t-shirts have buttons or pockets, but the focus is usually on the graphic itself. They are a good way to show your personal style, and are often paired with jeans or shorts.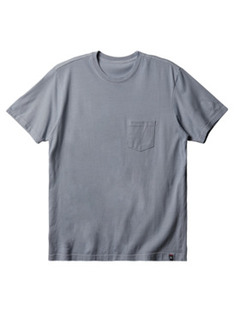 Pocket Tees – These t-shirts have a pocket sewn onto the chest, typically coupled with a crew neck collar. The pockets may be functional or decorative, and are typically square or rectangular, giving people a place to hold small items. The fabric is typically a cotton or cotton-synthetic material, giving a relaxed and casual feel. You can wear them with jeans, shorts, or even chinos for a more refined look. Pocket tees are an easy way to add understated style.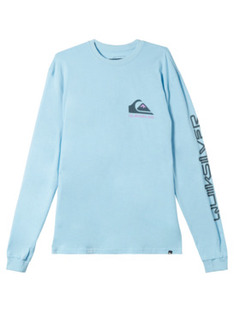 Long-Sleeve T-Shirts – Long-sleeve t-shirts are known for their versatility. These shirts have sleeves that extend to the wrists, but are otherwise similar to a standard crew neck t-shirt. The fit can range from loose fit to slim fit, with fitted, loose, or tapered sleeves. These shirts are great for cooler weather where a t-shirt does not offer enough warmth. Cotton is a popular choice for fabrics, but you may find polyester or rayon-cotton blends that can wick moisture and add durability.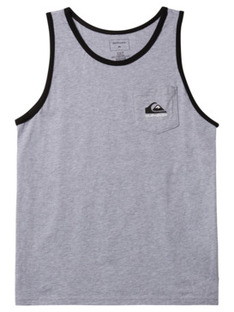 Tank – A sleeveless option for warmer weather or athletics. They offer breathability and freedom of movement for sports, and are a go-to for pre and post surf sessions. Often made from cotton with a simple scoop neck collar, tank tops are a comfortable and practical choice for summertime.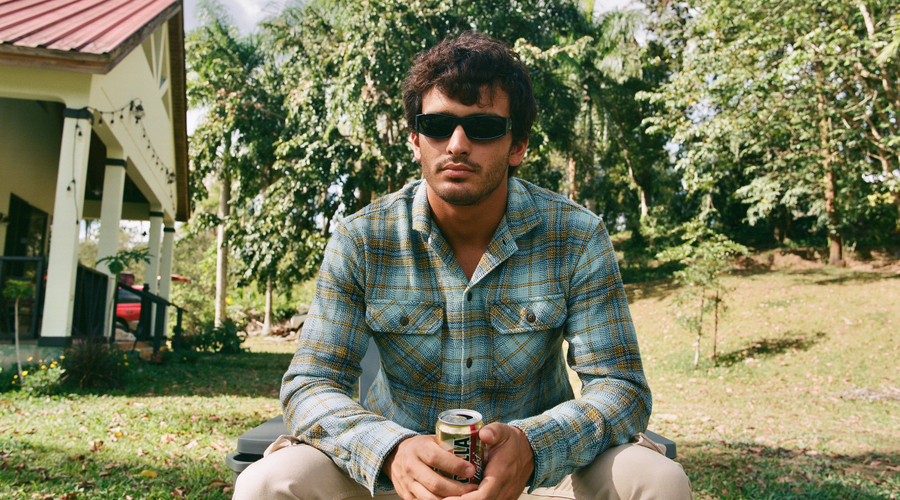 Casual Shirts
A casual shirt is a type of shirt designed for everyday wear and is typically more relaxed than a dress shirt but more elevated than a t-shirt. These shirts can be worn in a range of settings and have a variety of features, including different collars, pockets, and buttons.
Men's Casual Shirt Styles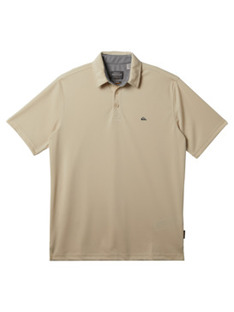 Polo – With origins in tennis, polo shirts usually have a breathable and durable cotton pique fabric that is made for comfort. They feature short sleeves with ribbed cuffs, soft knit collars, and come in a variety of styles, like slim, regular and relaxed fit.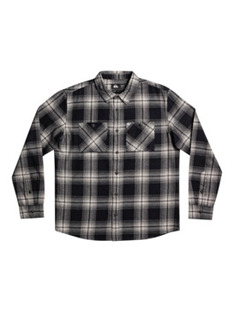 Flannel – These popular casual shirt styles consist of soft, woven fabric that has been brushed to give it a fuzzy texture. Using cotton or wool makes flannels warm and comfortable. They often have a loose fit and button-front design with plaid patterns, but are also found in solid colors. Flannel shirts may have a variety of collars, including point, spread, or button-down, and may sometimes feature a single or double chest pocket. They are ideal for when temperatures drop, or for camping and other outdoor activities.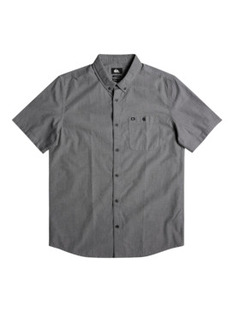 Short-Sleeve Button-Up – Short-sleeve button-downs are frequently made from cotton, rayon, or linen, and are ideal for warmer weather. Collars range widely and add different vibes to the shirt style. They are ideal choices for casual business events, barbecues or warm days out.
Hawaiian Shirt – Also known as Aloha shirts, Hawaiian shirts are known for their bold prints. They usually feature short sleeves, a relaxed fit, and a camp collar – a collar that lays flat against the shirt. Made from lightweight, breathable fabric like rayon or cotton, these shirts do well in hot and humid climates, and with Polynesian or Hawaiian motifs, they are great to pack for tropical surf trips. They typically feature a single pocket, and the buttons are often wood or plastic.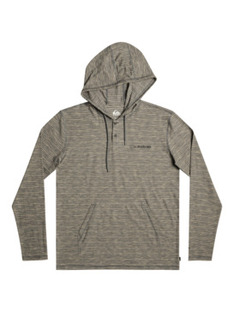 Hooded Shirt – These shirts are the same as long-sleeve t-shirts, but feature a hood. They are usually cotton or cotton-polyester blend, making them great for casual activities or mild days. They sometimes feature a kangaroo pocket to store small items or keep your hands warm.
Camp Collar Button-Up – If you want a tropical, resort feel, a camp collar button-up could be the call. Its camp collar lays wide open and flat against your chest, making it a good fit for surf trips and beach parties. Cotton and cotton-synthetic blends paired with looser fits help keep you cool. A summer staple, this shirt can work with shorts, chinos or jeans.
Henley Shirt – Drawing from its roots in the sport of rowing, this collarless shirt is made for comfort and flexibility. It has a partial button-up placket, usually with two or three buttons, and has a slightly longer length than traditional t-shirts. You can wear them as a casual alternative to collared shirts or as a comfy undershirt for outdoor activities. Sleeves can be short or long for warm or cool weather.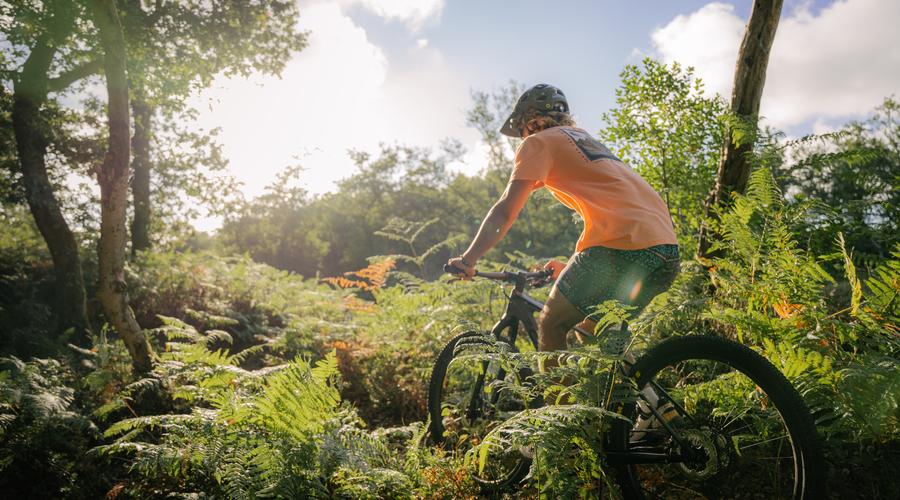 Athletic Shirts
Athletic shirts are specifically designed for exercise and being outside. They are made of light, breathable, and moisture-wicking materials to keep you cooler outdoors or in the gym. Whether you're a runner, surfer, or just love working out, these shirts are a practical choice.
Men's Workout Shirt Styles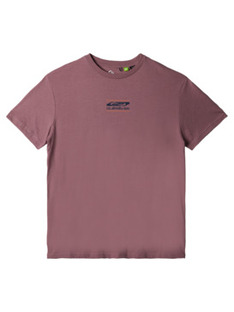 T-Shirts – This shirt style is snug or semi-fitted to allow for a full range of motion during workouts without extra fabric getting in your way. They usually consist of moisture-wicking, breathable materials like polyester, nylon, or spandex blends to keep you cool and dry. They can feature flat seams to prevent chafing during high impact exercise, with short or long sleeves and crew necks or V-necks. Some have mesh panels for ventilation or reflective features for increased visibility.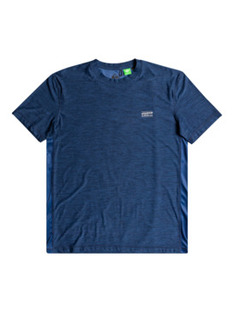 Runner's Shirts – A shirt made to meet the needs of runners and other high impact sports. They feature an athletic fit and are made of a synthetic blend that keeps you cool and dry. They usually come in bright colors with reflective details for increased visibility, and sometimes feature zippered pockets to carry small items. They can be worn alone or as a base layer under a vest or jacket and are great for a variety of outdoor activities.
Workout Tanks – Workout tanks are sleeveless shirts designed for exercise. Polyester and nylon are common materials in this shirt cut, and the lack of sleeves means cooler body temperatures and freedom to move. Loose and flowy or tight-fitting, workout tanks can stand alone or work as a layer for cooler weather.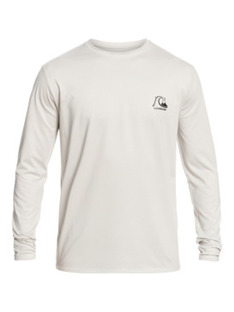 Compression Shirts – These shirts are intended to fit snugly to provide support to your muscles. The compression they provide can also help with muscle fatigue. These shirts are ideal for high-intensity activities like beach sprints because they increase blood flow and muscle oxygenation. You can wear them in any weather, alone or as a base layer, to help improve physical performance.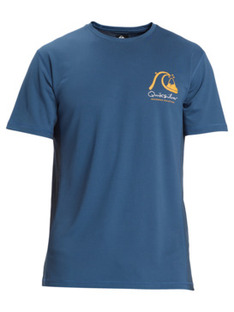 UPF Shirts – UPF shirts help you enjoy your time outside while protecting your skin from the sun. These shirt styles are made from cotton, bamboo, nylon, spandex, or polyester blends, and are treated for UV-blocking. UPF shirts come in a range of styles and fits, from long-sleeved button-ups to short-sleeved tees Hikers, fishermen, and cyclists frequently wear these shirts while exploring the outdoors.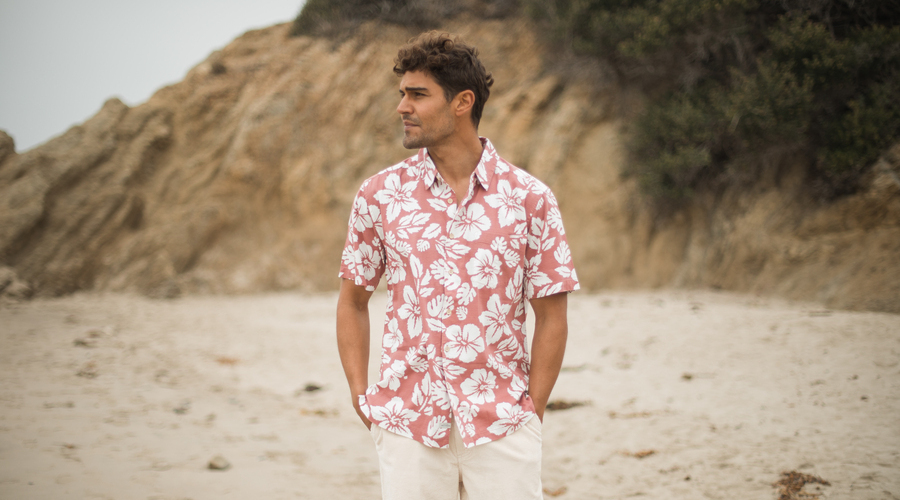 Dress Shirts
Dress shirts have a tailored look and are made of premium fabrics like cotton or silk. They usually have a pointed or spread collar, short sleeves or long sleeves with buttoned cuffs, and a buttoned front.
Men's Dress Shirt Styles
The primary variation in dress shirts is fit. Choose one based on personal preference and style.
SHOP SHORT SLEEVE BUTTON UPS SHOP LONG SLEEVE BUTTON UPS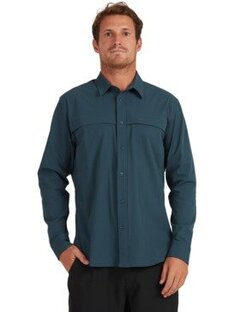 Slim Fit – Slim fit dress shirts provide a fitted silhouette, made from materials like cotton and linen that are sometimes blended with polyester or elastane for added stretch and durability. They create a streamlined look, with narrower shoulders, a slimmer waist, and a tapered hem. They usually have a traditional collar and button-front closure, with long sleeves ending in button cuffs. Pair them with jeans or chinos and a suit jacket for a more formal look.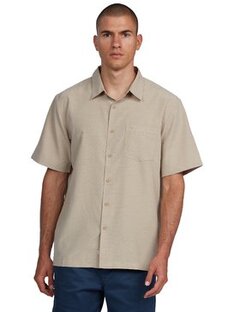 Regular Fit – It has a traditional fit with ample space in the chest, waist, and sleeves for comfort and style. Common fabrics are cotton or a lightweight cotton blend for breathability. Pair them with shorts, jeans or chinos depending on the occasion.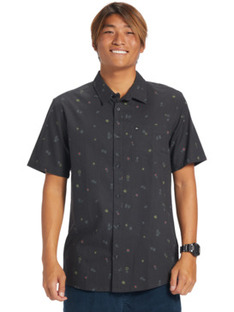 Modern Fit – Slimmer and longer than a regular fit shirt but with more space than a slim fit shirt, to not feel constricting. They are often made of cotton or blended synthetic fabrics. With a classic collar, long or short sleeves, a front button placket, they are a good choice for a more elevated look.
Men's shirts include a wide range of choices – from moisture-wicking athletic tanks to bold graphic tees and button-ups. Don't shy away from trying different shirt types, you may discover something new that's perfect for your occasion.
Related Guides
What Size Shirt Should I Wear?