How To Layer for Skiing and Snowboarding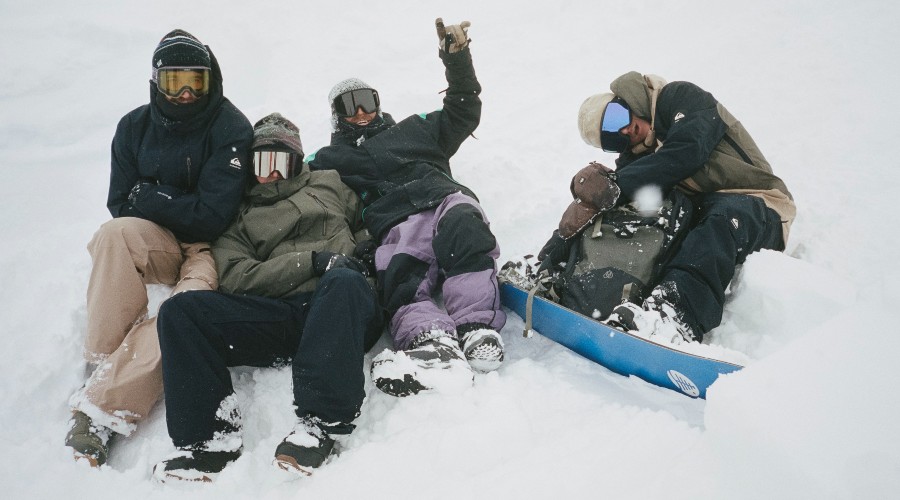 When gearing up to go skiing or snowboarding, a solid layering system can help you stay comfortable in any climate. The weather can change quickly and unexpectedly on the mountain. Wearing multiple layers allows you to adjust to changing weather and activity levels. We'll cover the basics of layering to help you develop your layering system for a day on the mountain.
What To Wear Under Ski and Snowboard Wear?
The three main layers are a base layer that will be closest to your skin, a mid-layer to insulate, and an outer layer to protect you from the elements. Here's what you should look for:
Base layer: Temperature regulation and moisture-wicking

Choose a midweight layer for cold days and a lightweight layer for warmer days or intense activity.

Middle insulating layer: Breathability and insulation

Midlayers, especially fleece, range from lightweight and mid-weight up to heavyweight. Keep it light for mild or rainy days, mid for colder weather and heavy for extra cold days with no intense activity.

Outer protective layer: Wind and waterproof, breathability

The outer protective layer comes in a shell or insulated construction with a range of waterproofing levels options. Check out our Guide on Ski and Snowboard Jackets for more detail.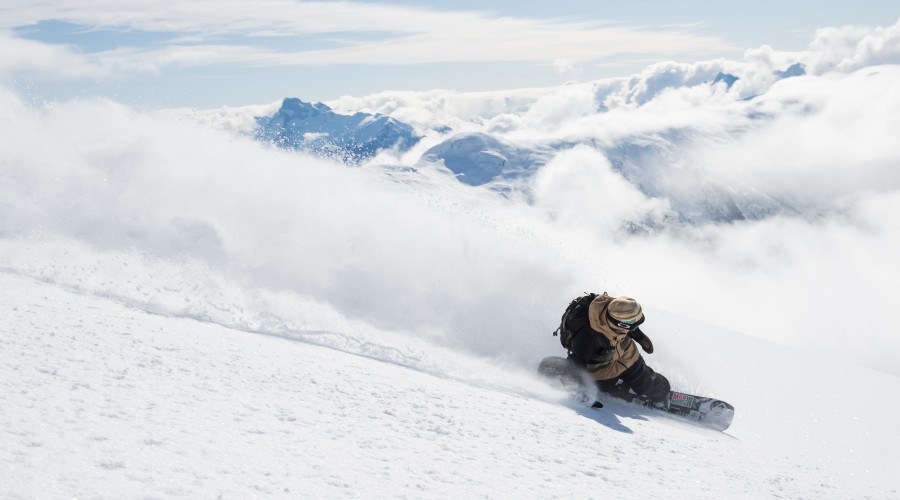 What is a Base Layer?
A base layer is a tight, fitted long-sleeve top and bottom, commonly referred to as long underwear. Generally, your base layer is going to be a lightweight and breathable material. There are multiple weight options to choose from when picking a base layer, so you can opt for a heavier and thicker layer on extra cold days.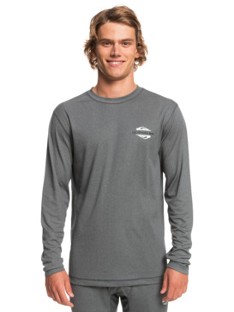 Benefits of a Base Layer
The main benefit of wearing a base layer is to wick sweat away from your body. This helps you regulate your temperature, as a build up of moisture will leave you feeling damp and cold. Some people also opt for compression base layers. Compression layers are tighter fitting, but shouldn't be uncomfortable, and will help you to recover from a day on the mountain as they work to compress the muscles, reducing the build-up of lactic acid.
Fit of a Base Layer
A base layer should fit snugly against your body. It needs to be tight enough against your body to pull moisture away from the skin but shouldn't be so tight that it restricts your movements.
Types of Base Layers
Synthetic and merino wool are the two most common materials for base layers. These materials are breathable, comfortable and will keep you warm while working to wick moisture away from your body. Be sure to avoid cotton and other absorbent materials as they retain sweat, leaving you cold and damp.
Synthetic
Synthetic base layers are generally made of polyester blends and are known for being:
Breathable and quick-drying (in comparison to natural materials)
Durable yet lightweight
More cost efficient than wool
Merino Wool
Merino wool is another common base layer and ideal extra cold days. In addition to its temperature control properties — keeping your body at the optimal temperature throughout the day — Merino wool is:
Naturally insulating
Moisture-wicking
Resistant to odor-causing bacteria — a good option if you need multiple wears between washes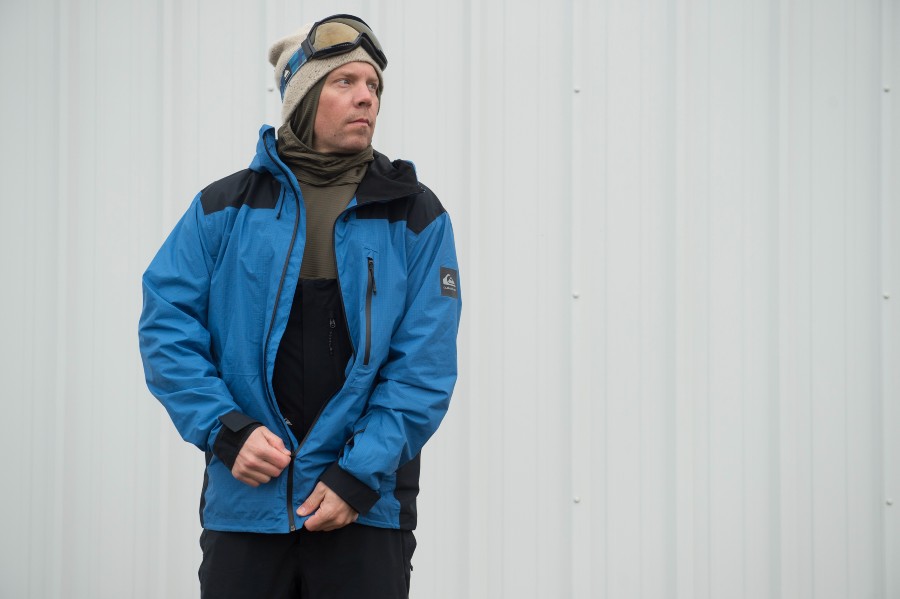 What is a Middle Insulating Layer?
The mid layer, or second layer, is worn over the base layer and under the outer layer. It includes:
A lightweight down/insulator jacket
Fleece jacket
Pullover, sweatshirt or hoodie
This mid-weight layer should be breathable, lightweight and feature insulating materials.
You can adjust this middle layer to the temperature of each day:
Cold to extra cold days: Wear a warmer insulator made of merino wool, lightweight down or fleece
Cool days: Opt for a lighter breathable insulating layer like a lightweight fleece
Warmer days: You can leave the middle layer out and rely on your base and outer layers
Very warm weather or vigorous activity: A warm water-repellent mid-layer may be all you need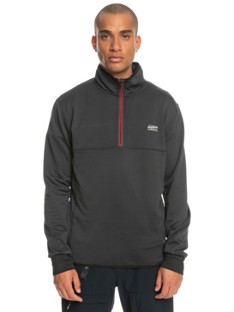 Benefits of the Middle Layer
The primary purpose of a middle layer is to insulate your body heat and provide additional warmth.
Fit of a Mid-Layer
In terms of fit, you'll want a midlayer to feel comfortable both with and without the top layer. Make sure you have a good range of motion in the arms and shoulders, and enough room in the torso and waist. Keep in mind that some of the fleece options may offer stretch when down mid-layers won't.
Types of Mid-Layer
Merino wool: See benefits above.
Fleece: Fleece and polar fleece can vary in weight. The heavier weight, the warmer but less breathable it will be. Generally made from polyester, fleece — especially technical fleece designed for outdoor activities — is a great insulating mid-layer because of its ability to trap heat against the body.
Pile fleece: Pile fleece is a fuzzy type of fleece that has the look of natural sheep shearling. It is a heavyweight fleece and is generally made from polyester. It offers warmth and has great insulating abilities on very cold days but may be too warm on mild to warm days.
Down: Down is a great insulating material that is extremely lightweight and easy to compact, making it a great mid-layer for stashing in your pack. It's great in cold and dry weather, but it doesn't perform well when wet. On rainy or snowy days, be sure to wear a shell jacket as an additional layer or switch to fleece. It is also easy to overheat wearing down during intense activity or mild to warm days so plan ahead.
Water-repellent soft shells: Soft shell jackets and water repellent technical layers are optimal when a fleece doesn't offer enough protection from the elements but a waterproof outer layer is too much. These are best suited for high output activities like hiking and climbing, or snowboarding on mild dry days.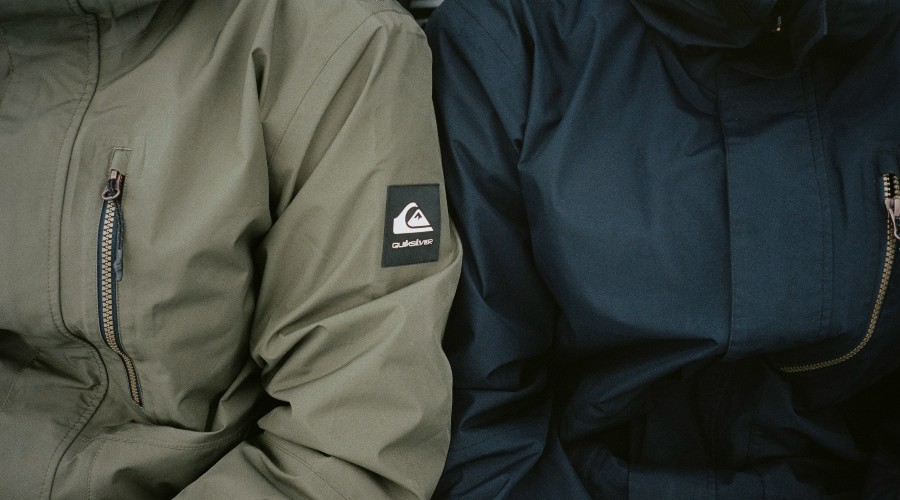 What is an Outer Protective Layer?
The third and final layer to wear on the mountain is an outer layer, or protective jacket and pants. Your jacket and pants should have a breathable, waterproof shell that is designed to shed both rain and snow and protect against wind. The two types of waterproof outer layers are shell and insulated.
Benefits of an Outer Layer
An outer layer's main purpose is to protect you from the elements while skiing or riding. If you have a good outer layer, it will be made with lightweight and breathable materials and feature a layered waterproof membrane that: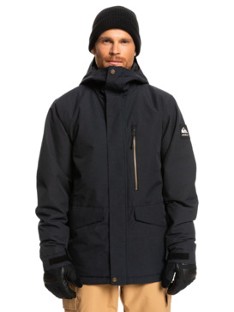 Causes snow and rain to run off of the surface of the jacket, keeping all your other layers dry
Protects you against the chill of the wind
Allows vapor from your body to escape from the inside to keep you cool and dry
Be sure to read the label on your jacket to make sure that it's fully waterproof. There are different levels of water resistance, waterproofing and insulation. Read our guide on "How To Choose a Ski Jacket" to learn more.
Related Guides