How To Choose a Snowboard Jacket and Snowboard Pants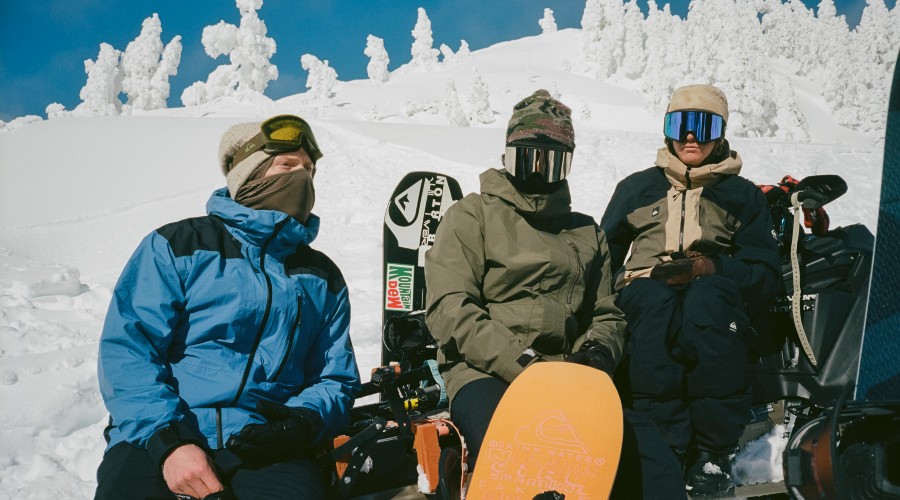 We'll give you the lowdown on choosing the right snowboarding clothes for your needs.
How To Choose a Snowboard Jacket
When it comes to choosing the right snowboard jacket, there are a few factors that need to be considered.
The Different Types of Snowboard Jackets
All snowboard jackets fall into one of three categories:
Insulated snowboard jackets, where the waterproof outer shell is lined with an integrated layer of insulation
Shell snowboard jackets, constructed with an uninsulated waterproof outer layer
3-in-1 jackets, which come with an extra liner that can be inserted or removed
Insulated Snowboard Jackets
Ideal for colder weather, insulated snowboard jackets include all jackets that offer an integrated layer of insulation inside the jacket. This could be natural or synthetic materials, or a hybrid mix of both, but the goal is always the same: to trap and heat air to keep you warm.
Shell Jackets
Shell snowboard jackets feature a single-layer design made without any built-in insulation. They are often extremely lightweight and breathable, with an excellent level of waterproofing, making them ideal for warmer weather or high-intensity sessions where you need to keep cool. When the conditions are extra cold, they can be combined with insulating layers for additional warmth.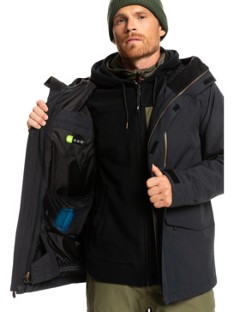 2-layer shell: Suitable for various outdoor activities. Most waterproof, breathable outerwear features this construction, in which the outer fabric and the membrane (inner lining layer) are laminated together. This leaves the separate lining looser, resulting in a more comfortable fit.
3-layer shell: The membrane is laminated to both the outer shell and the inner lining. This is the lighter, more durable variant; it stops friction between the layers, resulting in less wear and tear and making it suitable for more intense activity.
3-in-1 Jackets
Three-in-one, or 3-in-1, snowboard jackets combine an outer shell jacket with an extra insulating liner that can be popped, zipped or clipped in. This design gives you the best of both worlds, as it allows you to adapt to changing conditions by adding or removing the inner and outer layers.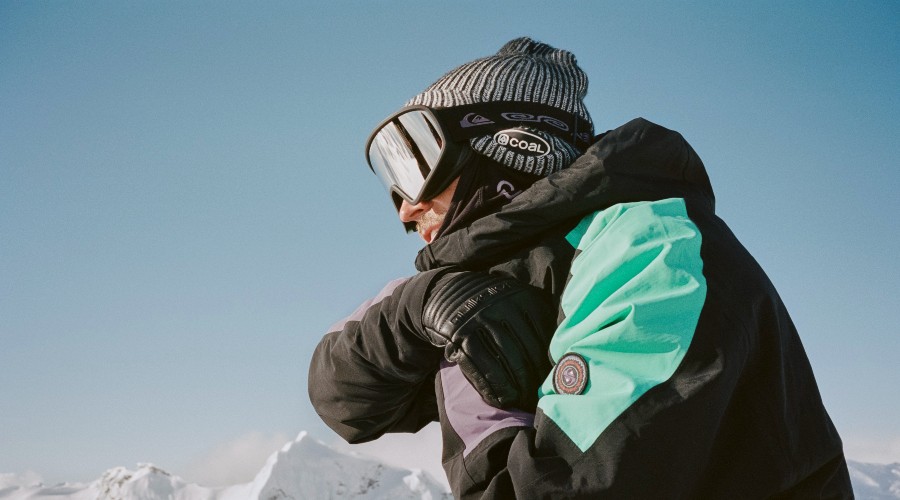 How Should a Snowboard Jacket Fit?
Traditionally, snowboard jackets had a looser, longer fit than ski jackets. This was good for snowboarding as it offered greater freedom of movement. Thanks to advances in tech, stretch and tailoring, this is now a question of personal preference. But to make sure your jacket has the right fit for you, check the following:
Shape: Jackets can be waist, hip or thigh length and come in loose, regular or slim styles. If you're a beginner then a longer jacket will provide the extra protection you need when you're sat in snow. Try different options to find the best fit and style for you.
Sleeve length: Make sure the sleeves are long enough to overlap the cuffs of your gloves — so that your skin isn't exposed — but that they don't cover your hands completely.
Flexibility: Raise your arms when trying on a jacket to check that you're not restricted in the arms or shoulders.
Snowboard Jacket Features
Snowboard jackets come with a variety of practical features. These include: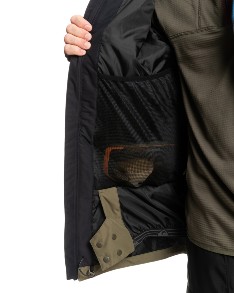 Snowskirts or Powderskirts: A fixed or detachable waterproof waist insert on the inside of the jacket that can be secured to prevent snow from entering through the bottom of your jacket and the top of your pants. Depending on the design of your jacket, you may be able to attach the snowskirt to your pants or remove it completely.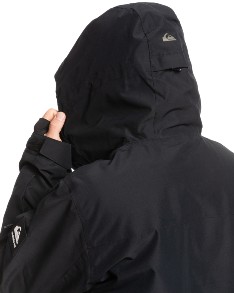 Hoods: Hoods are sometimes detachable and can provide a variety of features:
Helmet compatibility
Cords and straps for an adjustable fit (2-way or 3-way)
Cap construction to keep snow out of the eyes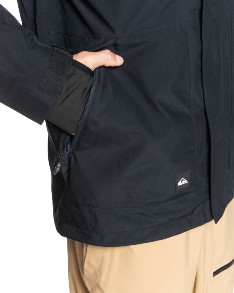 Pockets and zips: Most snowboard jackets come with plenty of pockets to hold items like your transceiver, wallet, phone, keys, lift pass, etc. It's a good idea to choose pockets that are strategically placed for easy access as well as those that offer waterproof protection, like YKK® Aquaguard® zippers.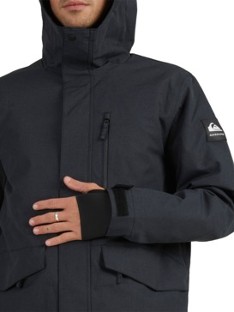 Cuffs: With the ability to adjust snugness, cuffs help prevent snow from getting in at the wrist and stop your sleeves from riding up, which also keeps body heat in.
Vents: Usually located in the armpit area with zips and a mesh lining, vents help you to release extra heat when you up the intensity.
Jacket-to-Pant Attachments: A jacket-to-pant attachment system is designed to trap warmth and keep snow out by securing your snow jacket to your snow pants — usually via the snowskirt. The attachments vary from buttons to zipper systems that make sure your snow outerwear stays connected.
How To Choose Snowboard Pants
Much like choosing your snowboard jacket, there are certain things to consider when looking for snowboard pants, including types, size and fit, and features.
The Different Types of Snowboard Pants
Snowboard pants come in two varieties: insulated pants, lined with an extra layer for warmth, and shell pants, which come without any layers of insulation.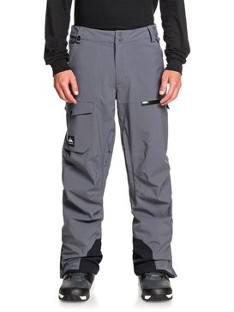 Shell Pants
Shell pants are not only highly breathable and suited to high-intensity snowboarding, but they are ideal if you don't feel the cold as much. With shell pants, you can add base layers underneath, making them more versatile in different conditions as you'll be able to dress warmer or cooler depending on the weather. Like jackets, shell pants also come in 2-layer shell and 3-layer shell constructions (see above for more detail). If you feel the cold or spend lengthy periods of time on ski lifts, then you may want to consider insulated pants.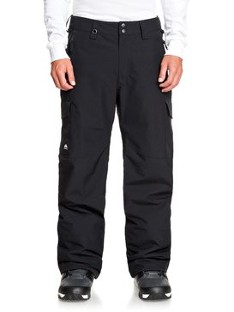 Insulated Pants
Insulated snowboard pants come with the shell plus an additional layer of insulation. They're great for snowboarders in cold parts of the world or anyone who really is sensitive to the cold when riding. While you won't be able to remove any layers if you get warm, your pants will have vents that you can open to increase air circulation and help cool you down.
How Should Snowboard Pants Fit?
Finding the right size and fit for your snowboard pants is similar to choosing a snowboard jacket. Your pants should have a comfortable fit that won't restrict your movement.
A regular to relaxed fit will let you move fluidly and make it easier to crouch and pull off tricks. Your pants should also be long enough to cover your boots so the snow can't get in the top — about 4 inches longer than your regular pants.
Snowboard Pant Features
Snowboard pants also come with a wide range of features, including: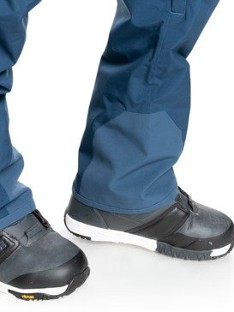 Integrated snow gaiters: Built into the bottom of the pants, gaiters are pulled over the outside of your boots, creating a snow-proof seal.
Ticket holder: A handy attachment to keep your lift pass in and have it ready to go.
Pockets and zips: The majority of snowboard pants feature pockets upon pockets and zips to keep them securely sealed off from the snow. Cargo pockets are convenient for carrying larger items like gloves. How many you need depends on how much you plan on carrying with you.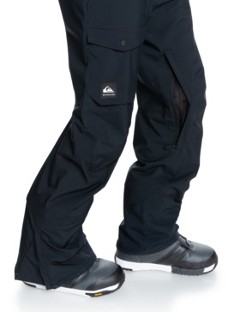 Articulated knees: Articulated knees are specially constructed to give you a full range of motion as you bend, climb or hike.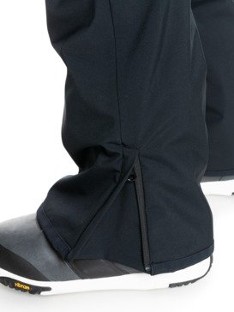 Zip ankle openings: Can be unzipped to increase ventilation or make putting on your boots easier.
Vents: These can be opened up to release heat and keep you cool. Look for vents with a mesh layer to keep snow out if you plan on riding with them open.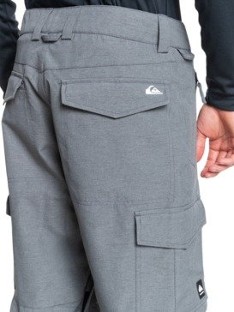 Waistbands: Most pants come with belt loops on the waistband or a Velcro-adjustable waist to customize the fit.
Reflectors: A safety feature included in some jackets that makes you easier to locate in an emergency.
Scuff guards: A durable piece of fabric on the inside of the hems to prevent them from fraying.
Cuff saver systems: An adjustable drawcord system that connects through the pockets, allowing you to lift your pant cuffs as you walk.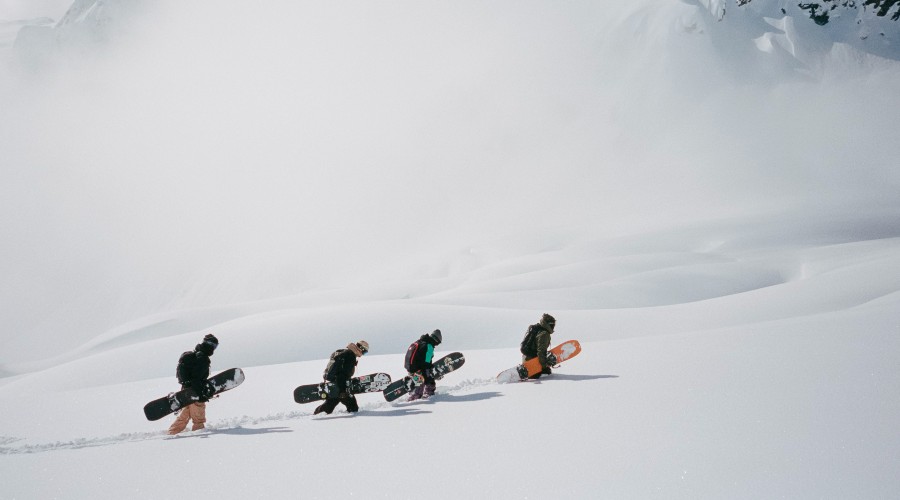 What To Look for in a Snowboarding Outfit
When choosing your snow gear, you want to consider two things in particular: insulation and waterproofing.
Insulation
Benefits and Limitations
Although the major perk of insulated snowboard gear is undoubtedly that it will keep you warmer than non-insulated pieces, there are some drawbacks to consider. With insulated jackets and pants, you don't have the option to strip off layers if you start to warm up from intense riding or warmer weather. This can leave you feeling hot and sweaty, or if the sweat cools down when you take a break, cold and damp.
Types of Insulation
Insulation is generally available in down or synthetic materials. The type of insulation you choose will depend on the conditions you're snowboarding in.
Down: These feature pockets (baffles) of highly warm and compressible natural down, which traps air that is heated by your body. These garments are extremely lightweight and breathable, and they pack down easily. However, they don't perform well when faced with humidity like sweat, rainy weather or snowy conditions.
Synthetic down: This uses a polyester filling to mimic the formation of clusters found in natural down insulation. Although they are not quite as compressible or lightweight as natural down garments, synthetic down, like PrimaLoft®, performs much better in wet conditions (snow, rain and sweat).
Waterproofing
Taped Seams
These are strips of waterproof material attached to the seams to prevent moisture and cold air from entering. They come in critically taped and fully taped options.
Critically taped: Only the main seams of the jacket or pants are taped; these are in the most exposed areas such as the waist and knees. Critically taped seams don't offer full protection from moisture, so they're more suited to riding in drier areas, i.e., in powder snow.
Fully taped: Every seam on the garment is taped together to form a waterproof seal. This is particularly good for riding in powder and wetter conditions, as it stops moisture from getting in. These can be combined with waterproof zippers, like YKK® Aquaguard®, to provide ultimate protection.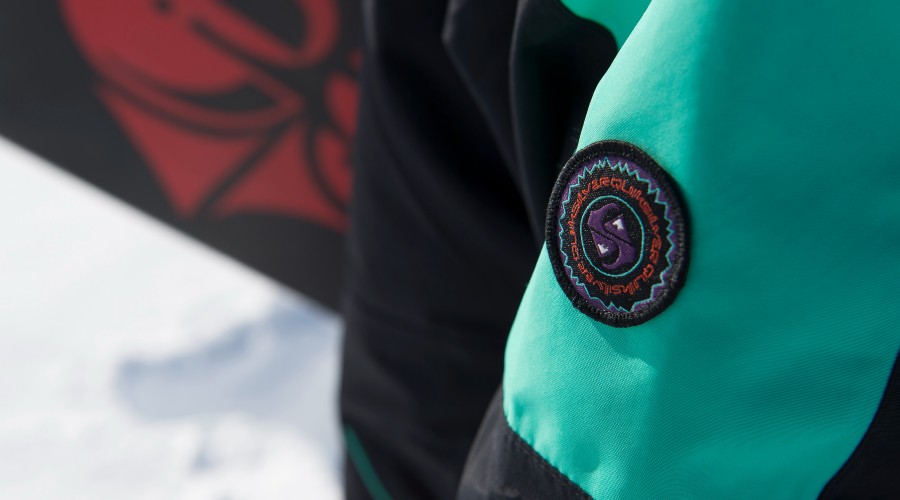 Waterproofing Ratings
Snowboard clothing is given a rating to determine how waterproof it is. This level of 'waterproofness' is measured against a scale in millimeters.
| | |
| --- | --- |
| 0–5K mm | Minimal protection against moisture. |
| 6–10K mm | Can withstand light rainfall, light pressure and normal snowfall. |
| 11–15K mm | Can withstand average rainfall, normal snowfall and light pressure. |
| 16–20K mm | Can withstand heavy rain, wet snow and moderate pressure. |
| Over 20K mm | Can withstand heavy rain, wet snow and extremely high pressure. |
As you can see above, the higher the rating, in millimeters, the drier it will keep you. GORE-TEX® is an industry leader in breathable waterproofing. Depending on where a garment lies on the scale, most manufacturers will then refer to the level of waterproof protection.
Water-resistant: Provides some protection from exterior moisture. Water-resistant garments usually come with durable water repellent (DWR) coatings. DWR coatings are what's at work when water drops bead up and roll off the surface of a garment. They don't necessarily make the material waterproof, but they do stop the surface from becoming soaked.
Waterproof: Provides the highest level of protection from exterior moisture and goes hand in hand with breathability. If your garments aren't wicking away your sweat, they're not going to keep you dry. Most brands combine waterproof and breathable qualities.
Breathability
Snowboarding can be an intense sport. This naturally leads to sweat, so having snowboarding gear that wicks away your perspiration makes all the difference. Measured in a similar way to waterproofing, the breathability rating refers to how much sweat can evaporate from inside your gear. The higher the measurement, the more sweat escapes and the more breathable it is. This is especially important for high-intensity activity, as sweat trapped inside your clothes can cause your body to cool down too much.
An epic day on the mountain comes down to staying warm, dry and comfortable so you can focus on riding and not the weather. When you know what conditions you'll be snowboarding in and understand "How To Adapt with Layers", you're all set to choose the best snowboard jacket and snowboard pants for you.
Related Guides