What Is the Difference Between Ski and Snowboard Pants?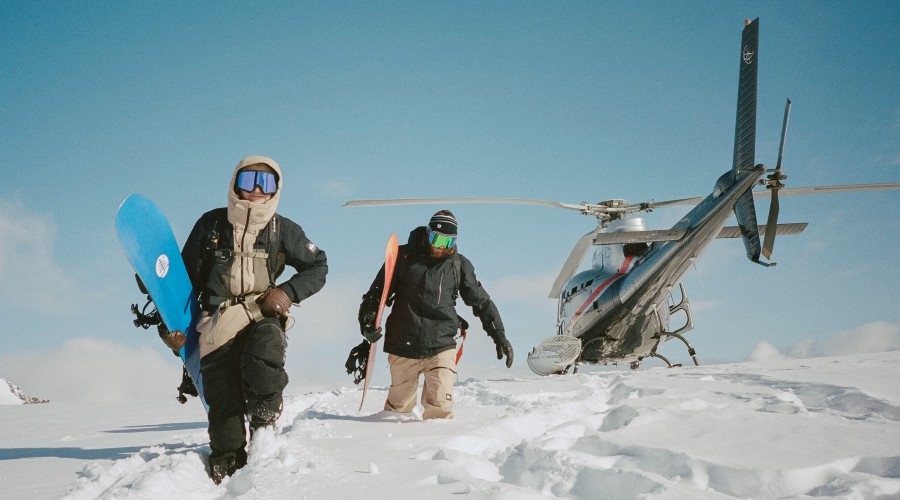 Ski and snowboard pants share the main function of keeping you protected from the cold, snow and rain. Today, the two types of pants share the same technology but can differ in terms of fit and style.
History of Ski Pants vs Snowboard Pants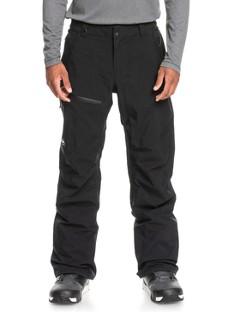 Although the difference between modern ski and snowboard pants is slight, there was a time when they were very different. Unlike skiing, snowboarding didn't gain mainstream popularity until the early '80s, at a time when the skiing establishment had banned it in the majority of American ski resorts — deeming it a reckless sport for misfits.
This cemented snowboarding as the counterculture reaction to the widely accepted norms of the ski community. Snowboarders rejected the tailored, uptight look of ski culture and drew inspiration from skateboarding and punk scenes, wearing long-sleeve t-shirts and baggy pants.
Over the last four decades, modern fabrics, cuts and technology have evolved to allow us freedom to move, no matter how tight or loose the fit. As a reflection of the trends that were defined in the early days of snowboarding, some riders still choose slightly looser pants than traditional alpine skiers, even though skiing and snowboarding pants use the exact same technology.
Ski Pants vs Snowboard Pants: Fit and Style
Ski Pants
Ski pants vary in terms of style and fit. The classic alpine fit is tailored to the legs, but not too tight. The ankle cuff falls right at the bend in ski boots. Traditionally, ski pants were not baggy and although this has changed over time, the available range of fits still tend to be more on the slimmer side for skiers than snowboarders.
Snowboard Pants
Although it's a question of style, snowboard pants come in a range of fits from regular to loose fit. They can also be longer in length than ski pants. As snowboarding was influenced by other boardsports like skateboarding and surfing, it originally adopted a similar loose style, but modern technology, ergonomic cuts and general fashion trends have resulted in availability across a wide range of fits.
Ski Pants vs Snowboard Pants: Purpose
Ski Pants
Ski pants are built for mobility and performance as well as weather protection. The fit is designed for leg movement while skiing, and in terms of performance, ski pants have a range of technical features which include adjustable waistbands, vents, ankle gaiters and cuffs that are reinforced to prevent damage from boot buckles and ski edges.
Snowboard Pants
Snowboard pants are also designed for weather protection, mobility and performance. They can offer extra leg mobility for lateral movements and often feature additional reinforcement at the knees and seat which are common points of impact when snowboarding. They also feature gaiters that prevent powder from getting inside your pants by attaching to the lace or wire closure systems found on snowboard boots.
What Is the Same?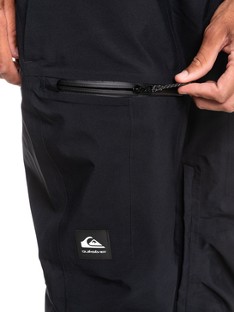 Waterproofing
Waterproofing doesn't change between skiing or snowboarding. All ski and snowboard pants should have a waterproof rating that indicates how much they'll keep you dry from rain and wet snow. You can learn more about waterproofing in the article "How To Choose a Ski Jacket".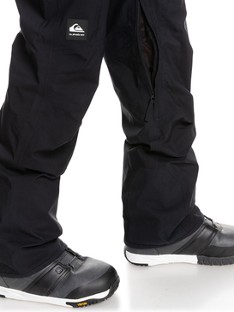 Insulation
Insulation is another feature that won't differ based between ski or snowboard pants. Both types of pants are available in shell pants or insulated pants. Shell pants have no insulation and are best used on warm days, when touring or using your personal preference of internal layering garments. Insulated pants have a thin layer of insulation that helps with heat retention on your lower body and are great for cold days.
To find out more about how to choose the best snow clothing, check out our related articles: