GORE-TEX Cleaning & Reproofing Guide: Snow Jackets & Pants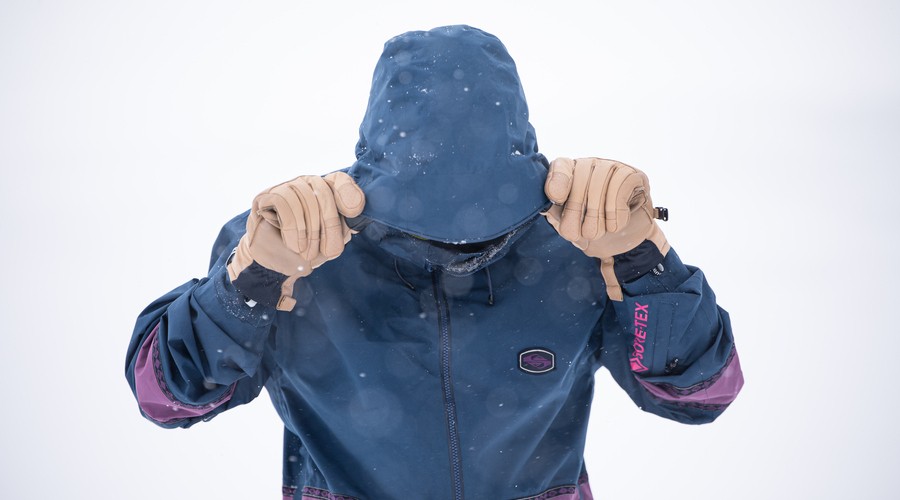 If you're wondering how to care for your GORE-TEX snow clothes, you've come to the right place. Follow the simple GORE-TEX care and maintenance instructions outlined below to ensure your gear stays in good condition and continues to provide you with reliable protection for years to come.
What Is GORE-TEX?
GORE-TEX is popular among outdoor enthusiasts who love cold-weather sports but prefer to stay dry and comfortable while doing them. This waterproof fabric is used in quality outdoor clothing and gear like jackets, pants, boots, and gloves. It's known for its durability, waterproof protection, and breathability, making it popular for skiing, snowboarding, and hiking.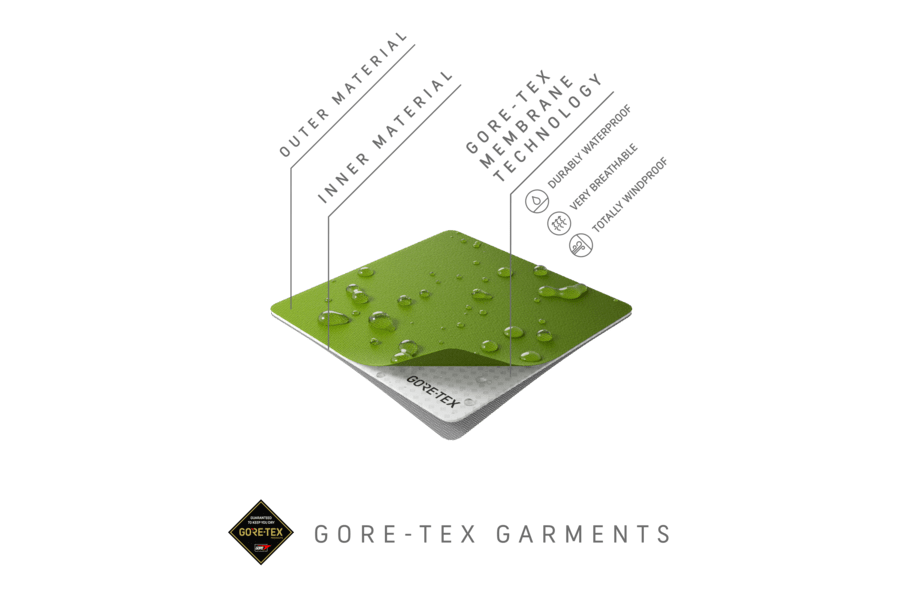 GORE-TEX fabric is constructed with a layer of expanded polytetrafluoroethylene (ePTFE) sandwiched between two layers of fabric. This makes the GORE-TEX fabric waterproof from the outside but breathable from the inside, allowing sweat and excess moisture to evaporate. For more information, check out our guide on "What Is GORE-TEX."
How To Wash GORE-TEX Jackets & Pants
GORE-TEX fabric is treated with a durable water-repellent (DWR) finish that keeps water out, but, over time, sweat, dirt, and oils can build up on the DWR, reducing its breathability and ability to repel water. Washing your GORE-TEX regularly restores its waterproof capabilities, prevents unpleasant odors from developing, and allows it to perform at its best for longer.
How To Wash a Snowboard Jacket
GORE-TEX fabrics are highly durable, and most can withstand machine washing, but it's important to follow the GORE-TEX care instructions on your specific article to ensure that the waterproof properties aren't compromised. Follow these steps when washing a GORE-TEX snowboard jacket: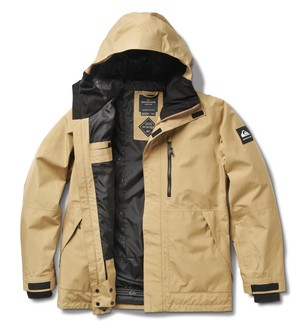 Depending on your GORE-TEX laundry instructions, you can wash your snowboard jacket in a washing machine or hand wash it in a tub or sink.
If the jacket is machine washable, unzip it and turn it inside out before washing. This helps prevent wear and tear on the zipper teeth.
Remove any dirt or debris from the jacket with a soft-bristled brush or a lint roller.
Use mild detergent and cold water to wash the jacket.
If you're hand washing the jacket, gently agitate it in soapy water and rinse thoroughly.
Air dry in a shaded area or tumble dry your jacket on a low heat setting.
Once your jacket is dry, check to make sure all closures are functioning properly, and re-apply a water-repellent spray if needed.
How To Wash Snowboard Pants
Some GORE-TEX pants are dry clean only, while others may be machine washable. It's always a good idea to check the care instructions beforehand. Follow these steps to clean GORE-TEX snowboard pants: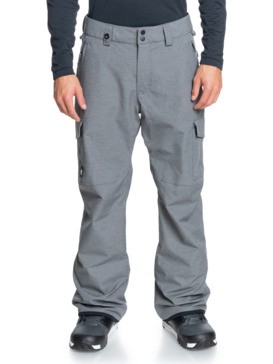 Turn your pants inside out. This helps protect the outer surface of the pants from abrasion during the wash cycle.
Zip and buckle all closures, including zippers, buttons, and Velcro straps. This helps prevent the closures from getting caught on other items in the wash and damaging your pants.
Wash the pants on a cold water cycle with mild detergent.
Air dry in a shaded area or tumble dry your pants on a low heat setting.
After your pants are dry, check the closures and reapply a water-repellent spray if needed.
How To Wash GORE-TEX Gloves
GORE-TEX gloves are a must-have to keep your hands dry while having fun in the snow. Here are a few GORE-TEX care instructions to keep your gloves in top condition and ready for any adventure: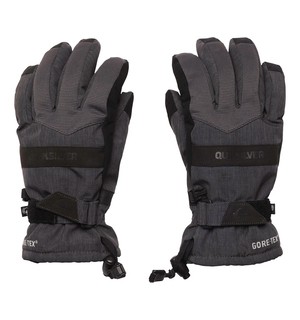 Shake out the gloves to remove any dirt or grit from the main hand chamber and finger cavities.
Hand wash with lukewarm water and a small amount of liquid detergent.
Gently squeeze water from the fingers towards the wrist.
Line dry the gloves, positioning them with the wrists facing downward. Shell gloves can be tumble-dried on a low-heat setting.
When the gloves are half dry, put them on and make a fist to restore their original shape. Hang them up or lay them flat to finish drying. If drying outside, avoid direct sun as it can wear the coating and alter the color of the fabric.
Can You Machine Wash GORE-TEX?
If your GORE-TEX item is machine-washable (check the label), use a mild detergent, a gentle cycle, and cold water – hot water can cause the waterproof coating on your pants to break down. Avoid using fabric softeners or bleach, as these products can damage the fabric and reduce the effectiveness of the waterproof coating. When in doubt, it's best to hand wash GORE-TEX items using a mild detergent and lukewarm water.
How To Remove Stains From Waterproof Material
To remove stains from waterproof materials, mix warm water with a mild soap or detergent specifically designed for waterproof materials and gently scrub the stain with a cloth or sponge. If the stain persists, try a commercial stain remover made for waterproof materials, following the instructions on the label and testing it on a small, inconspicuous area first.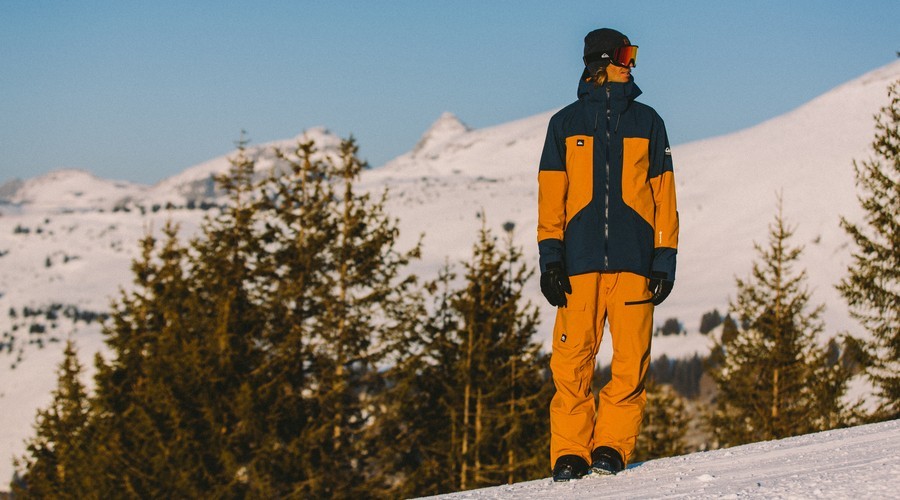 How To Dry GORE-TEX Snow Clothes & Gloves
High heat can damage the waterproof coating on GORE-TEX items, so reading the GORE-TEX care instructions that come with your snow clothes and gloves is essential. If you use a dryer, you'll want to tumble dry on a low heat setting – but line drying is generally best.
Choose an outdoor spot that isn't in direct sunlight to line dry. You can also air dry the garment inside your home – just make sure you don't set the item directly on a heater. If ironing is necessary for reactivating the DWR treatment, protect the garment with a towel, and don't use steam.
How To Reactivate Durable Water Repellent (DWR)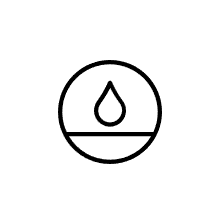 Durable water repellent loses its effectiveness as it ages, but there are a few options available that let you re-up the waterproof properties of your snow clothes. First, try reactivating them by tumble drying the clothes on a low heat setting for 20 to 30 minutes. If you can't tumble dry your item, reactivate it with an iron after line drying. Use a towel to protect the item, and don't use steam.
How To Reapply Durable Water Repellent (DWR)
If the factory-applied DWR is beyond reactivating, you can apply a fresh water-proof coating with a DWR spray or wash. Sprays and washes both effectively reproof clothes but double-check your item's care instructions to make sure you choose the correct product for your garment. Learn how to reproof GORE-TEX gloves and snow clothes with these easy steps.
4 Steps To Reapply DWR With Liquid Treatment
Read the directions on your liquid treatment to see how much you need to use for your clothing.
Pour the specified amount into your washing machine or washing machine drawer.
Wash your GORE-TEX clothing as per the garment care instructions.
Tumble or line dry according to your item's care label.
3 Steps To Reapply DWR With Spray Treatment
Follow your item's laundry instructions and wash it before you apply the DWR spray. You don't need to wait for the item to dry before applying the spray.
Make sure all closures are fastened, then spray the coating on evenly.
Let your GORE-TEX clothing air dry.
GORE-TEX is a versatile and reliable fabric that's well-suited for outdoor activities in wet and cold elements, and it's backed by GORE-TEX's product guarantee. As always, follow your product's care instructions to ensure your GORE-TEX snow clothes and gloves stay in prime condition season after season.
Related Guides
How To Layer for Skiing & Snowboarding
How To Choose Snowboard Jackets & Pants
Difference Between Ski & Snowboard Pants